Sony A7C Mirrorless Camera with 28-60mm Lens (Black)
Short Description
NOTE: FREE NP-FZ100 BATTERY UNTIL DEC. 31, 2023 ONLY
24.2MP Full-Frame Exmor R BSI Sensor
BIONZ X Image Processor
UHD 4K30p Video with HLG & S-Log3 Gammas
693-Point Hybrid AF System
2.36m-Dot OLED Electronic Viewfinder
3.0″ 921.6k-Dot Vari-Angle Touchscreen
5-Axis In-Body Image Stabilization
Shooting Up to 10 fps, ISO 50-204800
Bluetooth and Wi-Fi Connectivity
FE 28-60mm f/4-5.6 Lens
Detailed Description
Compact Size, Full-frame Power
In combination with an FE 28-60mm F4-5.6 lens, the α7C1 achieves uncompromising full-frame quality with the world's smallest and lightest2 camera and lens system. Compact in size but meeting high expectations for image quality, AF and speed, it's truly an all-round performer, ready to enhance your creativity wherever you go.

Express yourself to the fullest degree
Powerful performance and extraordinary image quality
Despite the compact size of the camera body, which is the world's smallest and lightest4 the α7C delivers the spectacular image quality for both stills and movies that you'd expect from a full-frame camera. Fast, wide and steadfast AF, rapid-fire continuous shooting and a handy vari-angle LCD monitor help capture the action whenever it happens.

Full-frame performance, made compact
Uncompromising quality for stills and movies
Stunning image quality, only possible from a full-frame sensor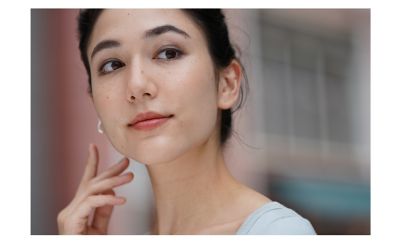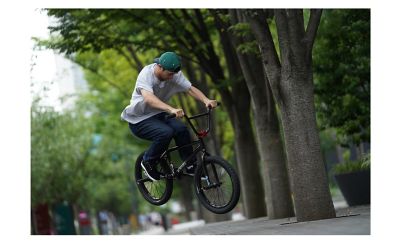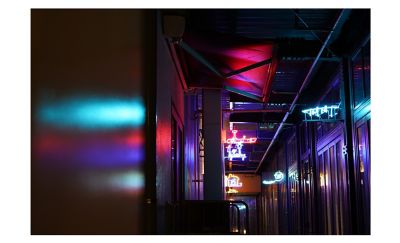 Full-frame imaging in a compact body
Superior light collection means high-quality, low-noise images
Bigger sensors create better images, and the α7C's full-frame sensor is much larger than the sensors in smartphones, compact digital cameras, and similar-sized APS-C interchangeable-lens cameras. The resulting increased light collection allows for professional-quality images with reduced noise, and more retained detail in both shadows and highlights.
Make a difference with a larger sensor
With a full-frame sensor it's possible to take shots and achieve impressive images that are unique to this format. The α7C's sensor is more than twice the size of the sensors found in APS-C cameras of similar body size, and up to 30 times larger than a smartphone sensor, for stunning images with greater depth and detail.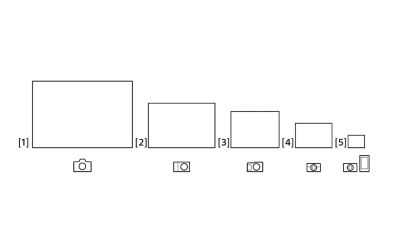 [1] Full-size [2] APS-C [3] Micro four thirds [4] 1.0-type [5] 1/2.3–1/3.4 inch
Compact size, easy operation
The α7C was fashioned to be compact, lightweight, and portable without compromising genuine full-frame camera performance. This goal was accomplished by developing new mechanical components, such as a space-saving shutter and optical stabilization unit, along with layout and structural enhancements.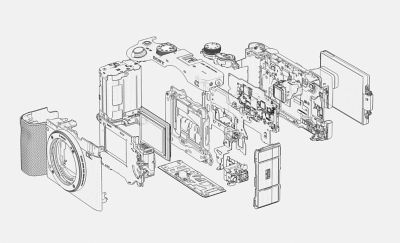 Unique full-frame imagery

Enjoy the full-frame advantage
The α7C's full-frame sensor does more than just capture more light. Enhanced image depth, dynamic range, and detail are all possible thanks to the large sensor and pixel size.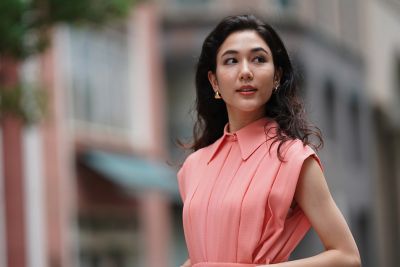 Capture all the beauty of the world
The 24.2MP1 Exmor R™ CMOS sensor works with Sony's BIONZ X™ engine to deliver superb colour reproduction along with a wide 15-stop[FN_11] dynamic range, and it helps capture details and smooth transitions across all lighting conditions in both stills and movies.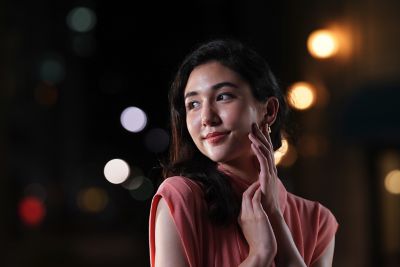 Stunning images, even at fast shutter speeds and in dim light
The larger pixel sizes on the sensor allow for an increased signal-to-noise ratio, for beautiful images with more detail in textures and shadow areas. Noise reduction is particularly effective at the medium- and high-ISO sensitivities required for fast-moving or poorly lit subjects. Standard ISO100-51200 is extendable to ISO50-2048002.
Lenses to match your style
A vast E-mount lens line-up, from wide to telephoto, video, and specialized
Whether you're an amateur or a professional, a photographer or a movie creator, a diverse range of over 50 E-mount lenses is available to elevate your creativity. Compact full-frame lenses provide exceptional low-distortion images, even at wide focal lengths, and allow for beautiful image depth and bokeh.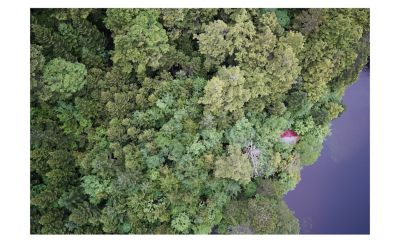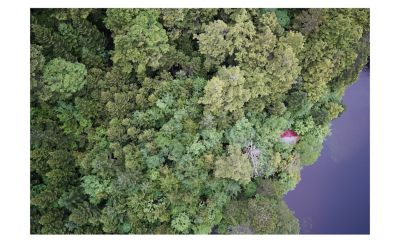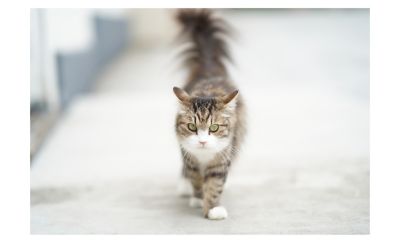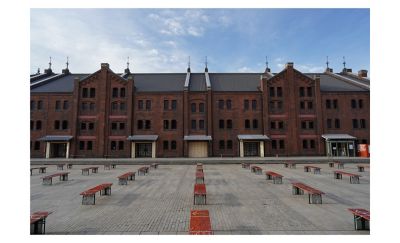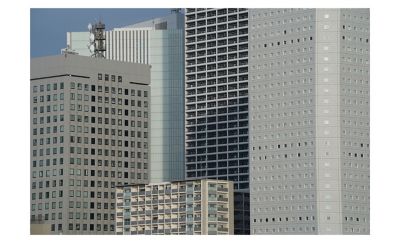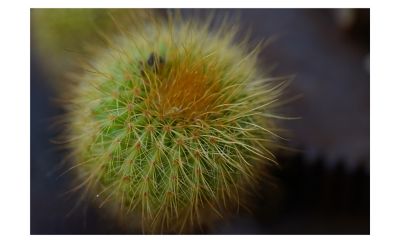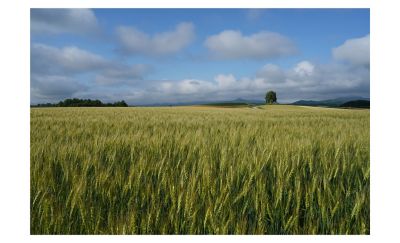 Expand your movie-making options
Achieve truly artistic movie-making with the superb control, image quality, and dimensionality of full-frame.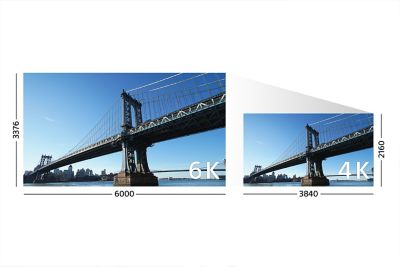 4K recording34 for beautiful movie imagery
Shallow depth of field enables bokeh effects, one of the strengths of full-frame cameras. Full-pixel readout without pixel binning allows oversampling equivalent to 6K recording, for clean images with less moiré and jaggies.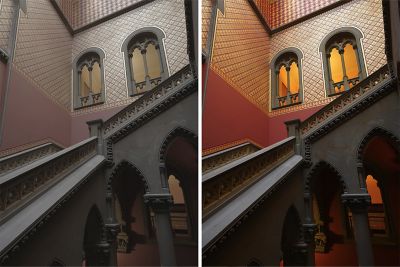 Widen your expression with S-Log, HLG5 and Picture Profile options
S-Log3 support captures a wide dynamic range of 14 stops, revealing fine detail in both shadows and highlights in post-production. HLG (Hybrid Log-Gamma)5 facilitates direct HDR playback and workflow, and Picture Profile provides various settings options for capturing images.
Technology in service of the image

Capture the action as it happens, in beautiful detail
State-of-the-art AF and speedy continuous shooting capability help ensure you won't miss that important split-second shot. The α7C's optical image stabilization unit keeps it steady and blur-free whether you're shooting stills or movies.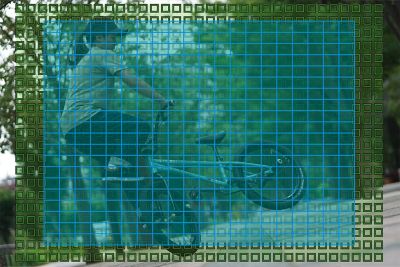 Super-accurate AF finds the subject quickly and keeps it in steady focus
The α7C takes advantage of the same AF advancements as our acclaimed α9, with unique 4D FOCUS for fast subject acquisition and steadfast tracking over a wide area. A total of 693 phase-detection AF points cover approx. 93% of the image area.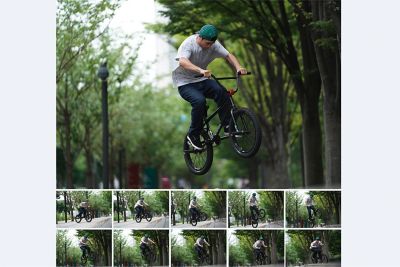 Never miss a moment, even with fast-moving subjects
To better capture subjects in motion, the α7C shoots in continuous bursts at up to 10fps1 with AF/AE tracking, and up to 8fps1 in live-view mode. It also supports silent shooting2 at up to 10fps1 with AF/AE tracking.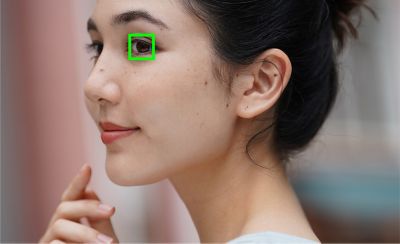 Depend on persistent subject tracking
Sony's smart AI-based Real-time Tracking3 and Real-time Eye AF
Reliable subject tracking translates into more successful portraits. As with previous models, you can aim at the subject and half-press the preconfigured shutter button to start Real-time Eye AF. The α7C also has a new feature that lets you press the AF-ON button to activate Real-time Tracking even when not in AF-C mode, allowing you to use Real-time Tracking immediately. Focus is maintained even when the face is partially obstructed or when the subject is wearing glasses.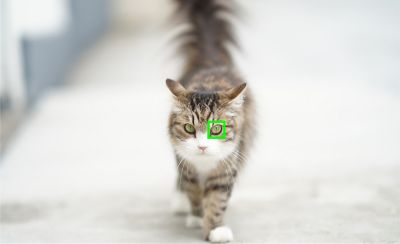 Animal portraits in perfect focus
Real-time Eye AF for Animals4 tracks and focuses on animals' eyes
Taking successful still shots of pets and other animals is much easier with Sony's cutting-edge algorithm-based AF. Fast, precise automatic detection and tracking of an animal's eyes, rather than the tip of the nose or the whiskers, keeps everything in clear focus – simply leave it up to the camera. It works dependably even when an obstacle comes into view or when the camera's horizontal/vertical orientation changes
Reliable handheld still shots and movies
Zoom in, grab close-ups, and capture night scenes with greater clarity
The α7C's optical five-axis image stabilization unit compensates for five types of camera shake with no loss of image quality, even when shooting without a gimbal or shooting in the dark. These are [1, 2] angular shake (pitch and yaw) that tends to occur with a telephoto lens, [3, 4] shift shake (X and Y axes), noticeable as magnification increases, and [5] rotational shake (roll on Z axis), which affects nighttime shots and video.
Movie production made easy

Full-frame image quality for movie creators
The α7C's side-opening vari-angle monitor can be easily viewed, for example, even when a mic is attached, a gimbal is used, or when shooting from various positions. In addition, headphone and mic jacks allow you to use your favourite equipment. Plus, the large-capacity battery allows for extended shoots. All in all, the α7C is perfectly suited for vloggers and other creators.
Movie production made easy
Compact, lightweight and portable even with optional grip accessories
The side-opening LCD monitor makes self-vlogging easy, an optional grip and mic combination1 is perfect for cable-free vlogging, and digital mic support2 provides extra-clear sound. Popular vertical-format video is also supported, using metadata to allow vertically recorded footage to be replayed and edited in the vertical position without needing to rotate it first.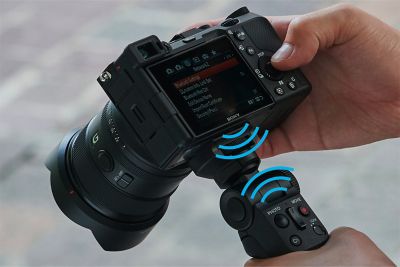 Grip accessories for a quick, high-level vlog setup
The optional GP-VPT2BT Bluetooth® grip controls recording and zoom operations, and doubles as a tripod for hands-free shooting. A customisable button and easy camera angle adjustment make it perfect for efficient shooting.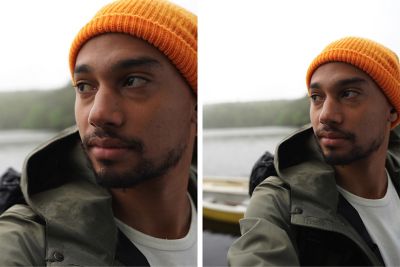 Clear 2x zoom3 for flexible shooting options
Sony's Clear Image Zoom maintains subject resolution with almost no deterioration of image quality. Even single-focus lenses can be used as zoom lenses, with up to 2x zoom3 magnification.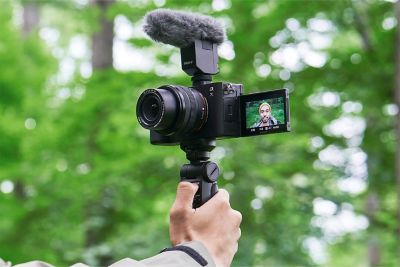 Digital audio interface for clear sound recording
When using Sony's ECM-B1M Shotgun Microphone or XLR-K3M Adaptor Kit via the MI (Multi Interface) shoe, audio is transmitted as a digital signal, for high-quality sound recording without deterioration or extra audio cables.
Expand your creativity with special effects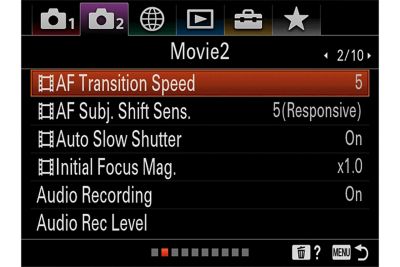 Fine-tune AF Subject Shift Sensitivity to maintain steady focus or allow focus shift
AF sensitivity is adjustable for situations with multiple subjects in motion. Levels range from "1. Persistent" to maintain stable focus on the original subject, to "5. Sensitive" to switch easily to other subjects.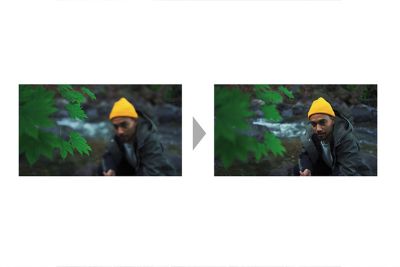 Use AF Transition Speed to control how fast the focus shifts
When autofocus does shift from one subject to another, you can specify the speed of the transition. Seven levels are available, from smooth, leisurely transitions to fast shifts in focus.
https://youtu.be/pbHzXYIS8qo
Slow-motion and fast-motion shooting
In-camera recording up to 5x slower or 60x faster than real time
Varying the pace of footage is an extra creative element you can add to movies, and the α7C's S&Q mode4 makes it easy. It supports high-speed full HD recording at 120fps5, and both slow-motion and fast-motion effects are possible in camera, with frame rates ranging from 1-120fps5 6. The resulting footage is up to 5x slower or 60x faster than real-time action.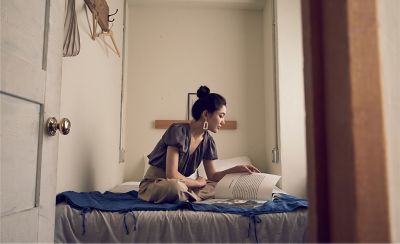 Easy visual effects for movies
Picture Effect, Creative Style and Picture Profile features are a simple way to widen your creative expression when shooting movies. They provide a wide variety of visual effects and settings, from entry-level to professional. Picture Effect and Creative Style let you leave things to the camera, so there's no need for post-production grading.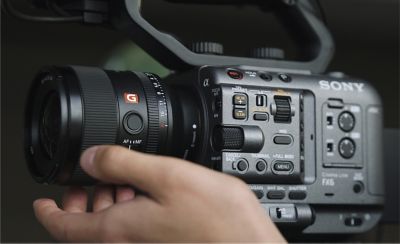 Advantages of Sony's lenses for video shooting
Learn the four unique advantages of using Sony's E-mount lens for video shooting. The combination of Sony's lenses and cameras will enhance your video creation experience.
Designed for optimal usability

Reliable and intuitive, with handy wireless capabilities
Side-opening LCD monitor for flexible operation
The 921-thousand-dot1 3.0-type touch panel rotates 176° horizontally and 270° vertically. Use Touch Focus to shift focus instantly, or Touch Shutter to focus and capture still images with a single touch to the screen
Easy battery charging even when shooting
The large-capacity Z battery tucked into the α7C's compact body can take advantage of a USB power supply. A USB Type-C® cable is all you need for charging, and you can shoot while you're charging.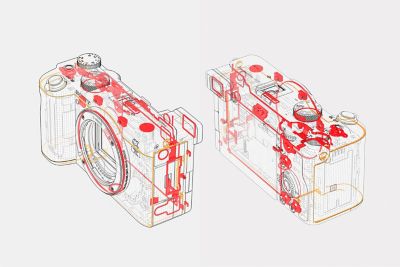 Sturdy dust- and moisture-resistant2 construction
Lightweight, high-rigidity magnesium alloy is used for the camera's top, front and rear covers, and sealing is provided throughout the body to minimise dust and moisture entry.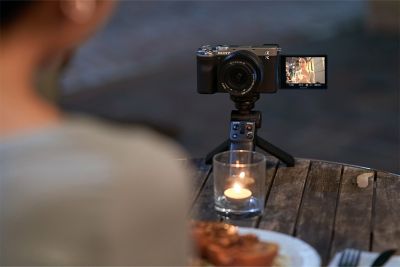 Remote shooting from mobile devices and PCs
The α7C's Wi-Fi® capability makes it easy to set up remote shooting. Set up your camera at a distance and take selfies or vlog footage, using a PC, smartphone or tableat to preview, adjust settings, and operate the shutter3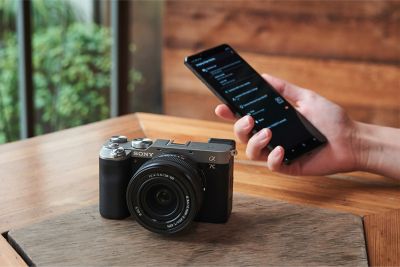 Quick data transfer to mobile devices for social-media sharing
Photos and videos can be transferred directly to smartphones and tablets on the spot4, for easy viewing, sharing and storage via 2.4 or 5GHz Wi-Fi®5. One-touch transfer is possible for certain devices, with QR-code connections for others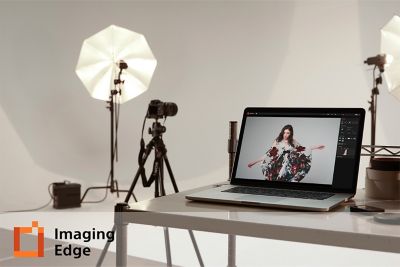 Imaging Edge Desktop
Elevate your photography with Imaging Edge Desktop applications. Use the "Edit" function to develop RAW data into high-quality photos for delivery. Get the best from Sony RAW files, and manage your productions more efficiently6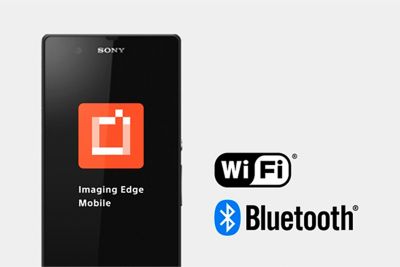 Imaging Edge Mobile™ app and Movie Edit add-on7 for more convenient movie-making
Using the α7C's built-in Wi-Fi®, shutter release and movie recording can be controlled from a smartphone or tablet, and image data can be transferred wirelessly. The Movie Edit add-on corrects camera shake after shooting8.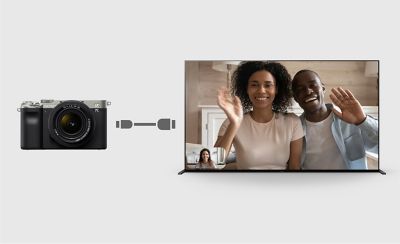 Enjoy video chat on the big screen of BRAVIA
Catch up with your friends and family, on the big screen by connecting your camera to the BRAVIA TV9.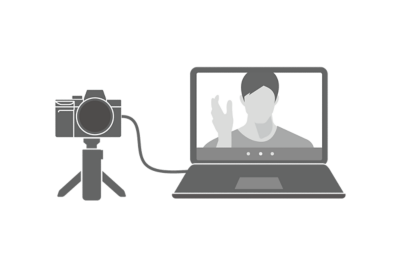 The Imaging Edge Webcam application makes it easy to use your Sony camera as a high-quality webcam, with wide compatibility, for impressive live streaming and conferencing.