KODAK EKTAR H35 Half Frame Camera
Short Description
Key Features & Color Available
Black / Brown / Sage / Sand
35mm Half Frame Film Camera
For Color and Black and White Films
Fixed-Focus Wide-Angle Lens
Built-In Flash
Optical Viewfinder
Accepts 1 x AAA Battery
Detailed Description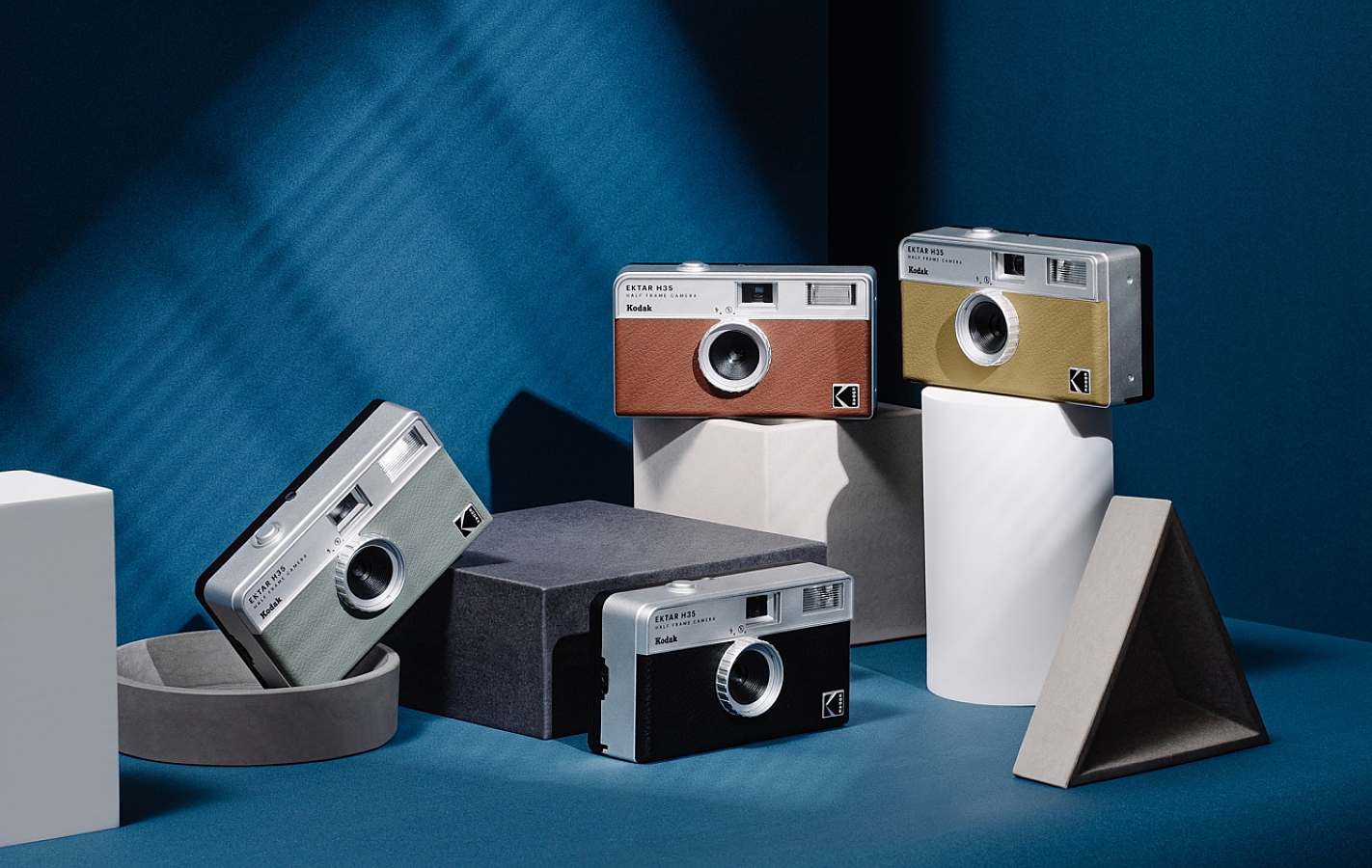 Half the Frame, Double the Fun
Ideal for a film beginner or anyone looking to reduce film costs, the half frame film camera will allow you to double up on your 35 mm film and yield double the photos. This camera features a built-in flash, a lightweight body, and comes in four nature-inspired colors, making it the perfect camera for travel or any social occasion.
Features
Film-saving
You can have twice as many images per roll. For example, a film roll with 36 exposures can yield around 72 half-frame photos – doubled!
Lightweight and Easy-to-use
The pocket-size camera is light and tiny, and hence convenient for you to bring along daily. Since its instructions are simple, it is suitable for all analog hobbyists.
Built-in Flash
Turning on the flash by adjusting the silver ring around the lens so that you can use KODAK EKTAR H35 during days and nights, outdoor and indoor.
Four colours
Black, brown, sage and sand. Neat and natural.
Fun Of Shooting Half-frame
KODAK EKTAR H35 is your great tool to tell a story through two consecutive frames. So how to compose the picture? The possibilities are infinite and only depend on your imagination. Try and explore, be creative! See below Gallery to get some inspiration.