Transcend DrivePro Body 10
Short Description
1920 x 1080 Resolution at 60 fps
IR LEDs for Night Vision Functionality
130° Diagonal Field of View
Snapshot Button Captures Still Images
Built-In Microphone
Built-In Battery
Up to 5 Hours of Battery Life
Includes 32GB microSD Card
IPX4 Rated for Water Splash Protection
Shock Resistant
Detailed Description
A trustworthy bodyguard
Body Cameras
DrivePro Body 10
Transcend's DrivePro Body 10 is the best companion for police officers, security guards and other professionals. The camera uses STARVIS™ high-sensitivity image sensor, high-quality lens, and automatic infrared illumination that ensure all the important details of actions are clearly recorded. The DrivePro Body 10 also features a built-in battery and excellent water and shock resistance, making it ideal for indoor and outdoor use.
STARVIS™ high-sensitivity image sensor
Transcend's DrivePro Body 10 features the STARVIS™ high-sensitivity image sensor to capture high-resolution video and photos with superb, rich color. Even in low light, images are highly detailed with low noise and excellent dynamic range.
Note: STARVIS is a trademark of Sony Corporation.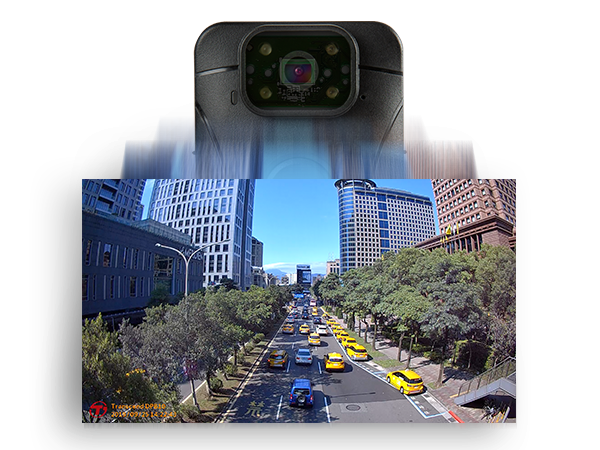 Infrared LEDs for night vision
Transcend's DrivePro Body 10 has four no-glow (940nm wavelength) infrared LEDs that automatically turn on in dim light to enhance night vision capabilities. This drastically increases recording quality in pitch-black darkness.
Note: Footage and snapshots taken with infrared LEDs enabled will be in grayscale.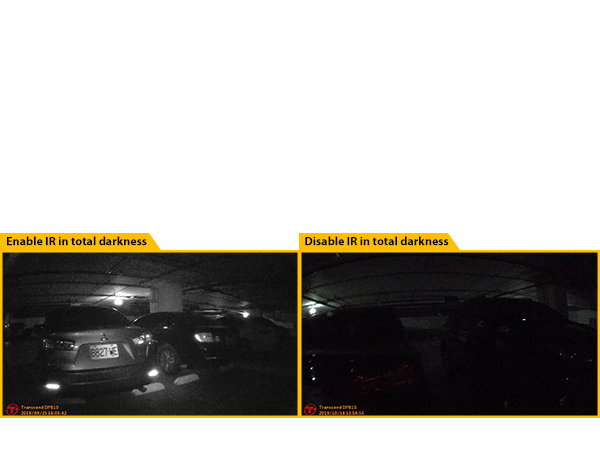 Built-in battery
With a built-in Li-Polymer battery, the DrivePro Body 10 can record up to 5 hours* of footage on a full charge, mitigating the need for a power adapter for police officers on duty.
Note: Recording time may differ based on environmental conditions and operation settings (e.g., enabling infrared during night recording consumes more power, resulting in a shorter recording duration).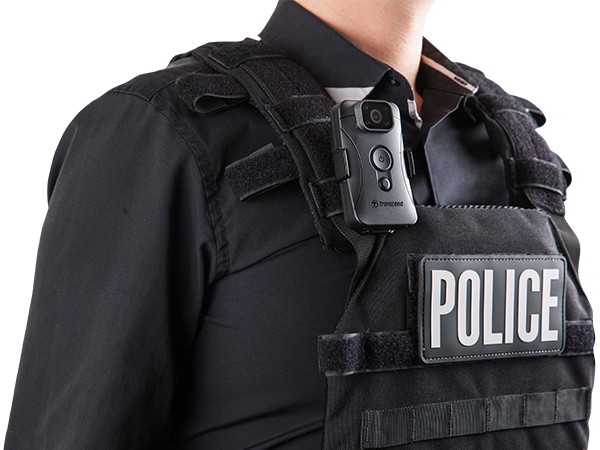 Quick snapshot button
The quick snapshot function allows users to take photos while recording video simultaneously. During an incident, just reach up and press the snapshot button to capture photographic evidence on the spot.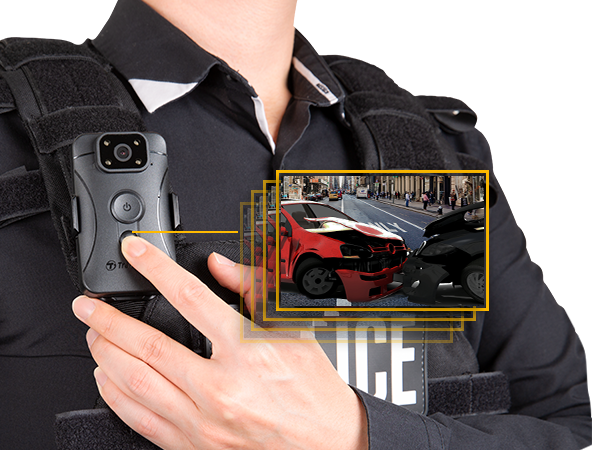 Rugged and durable design
The rugged DrivePro Body 10 provides excellent protection for outdoor recording. IPX4 water resistance offers protection against splashing water from any direction. The DrivePro Body 10 also offers excellent shock resistance, meeting U.S. military drop-test standards.
Note:
The DrivePro Body 10 was tested under controlled laboratory conditions and given a rating of IPX4 under IEC standard 60529. Water and dust resistance are not permanent conditions and resistance may decrease as a result of normal wear. Product must be clean and dry before use. Liquid damage not covered under warranty.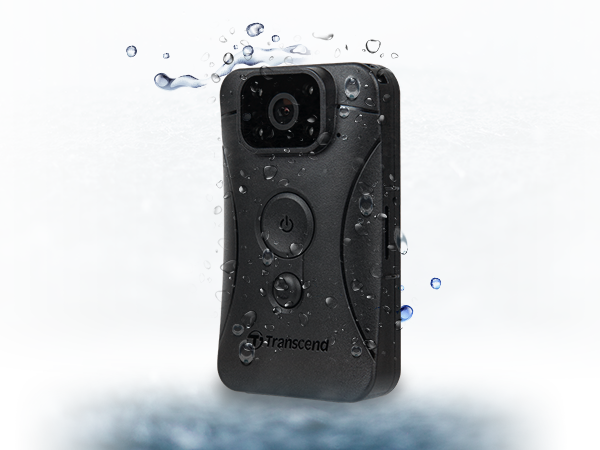 DrivePro Body Toolbox
Transcend's DrivePro Body Toolbox is exclusively designed for the DrivePro Body series. It features a user-friendly interface that allows users to securely manage recorded videos and snapshots on PCs. In addition, users can adjust settings for both the Toolbox and the DrivePro Body device, format internal storage, and upgrade the body camera's firmware via the Toolbox.
DrivePro Body Toolbox provides smart detection function. By automatically identifying the faces in a video, the footage can be extracted to the sidebar to let users blur or block out the faces.