Raptor 6000 Air Hard Case – BLACK
Short Description
Key Features:
External Dimensions (L*W*D): 23.5″ x 15.5″x 9.5″
Internal Dimensions (L*W*D): 20.87″ x 12.2″ x 7.9″
Weight: 8.5 kg
Function: Waterproof IP 67, shockproof and durable.
Detailed Description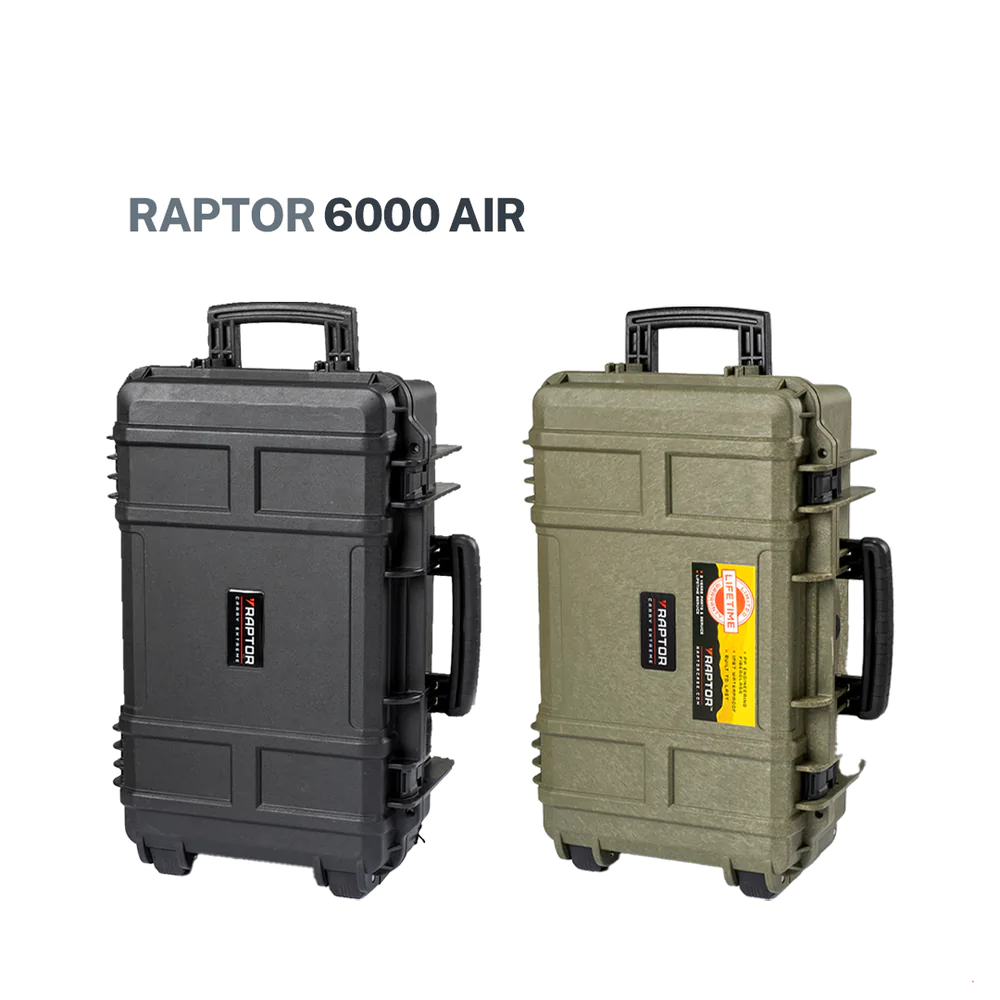 The Raptor Case Hard Case comes with a semi soft grip with a new design and material which makes the case lighter in weight than former hard cases yet well performed at waterproof and shockproof function.Pioneer is an revolution which solved the problem troubled this industry for many years-that hard cases are always too heavy. successfully used their innovative structural design and patented material to achieve a heavy-duty case with a lighter weight.
Waterproof, shockproof, and dustproof
Manual pressure equalization valve-balances interior pressure, keeps water out
Conditional lifetime guarantee
Retractable extension handle
Comfortable rubber over-molded top and side handles
Pre-cut with convoluted lid foam
Stainless steel hardware