Short Description
Key Features:
Includes 2x GO 2 Lens Guards.
Screw-on replaceable lens protector.
Designed with hardened glass and an anti-fogging protective coating.
Detailed Description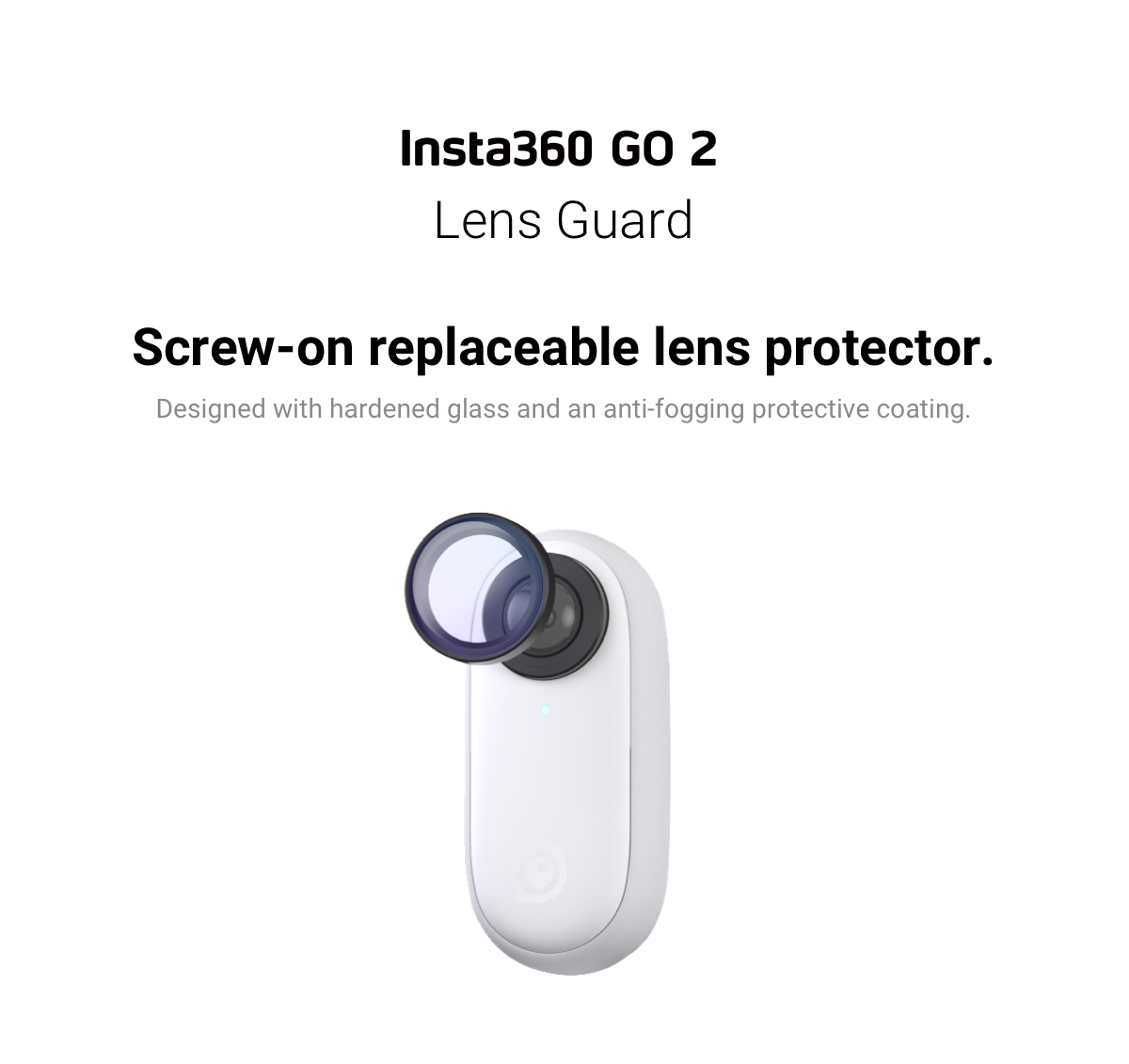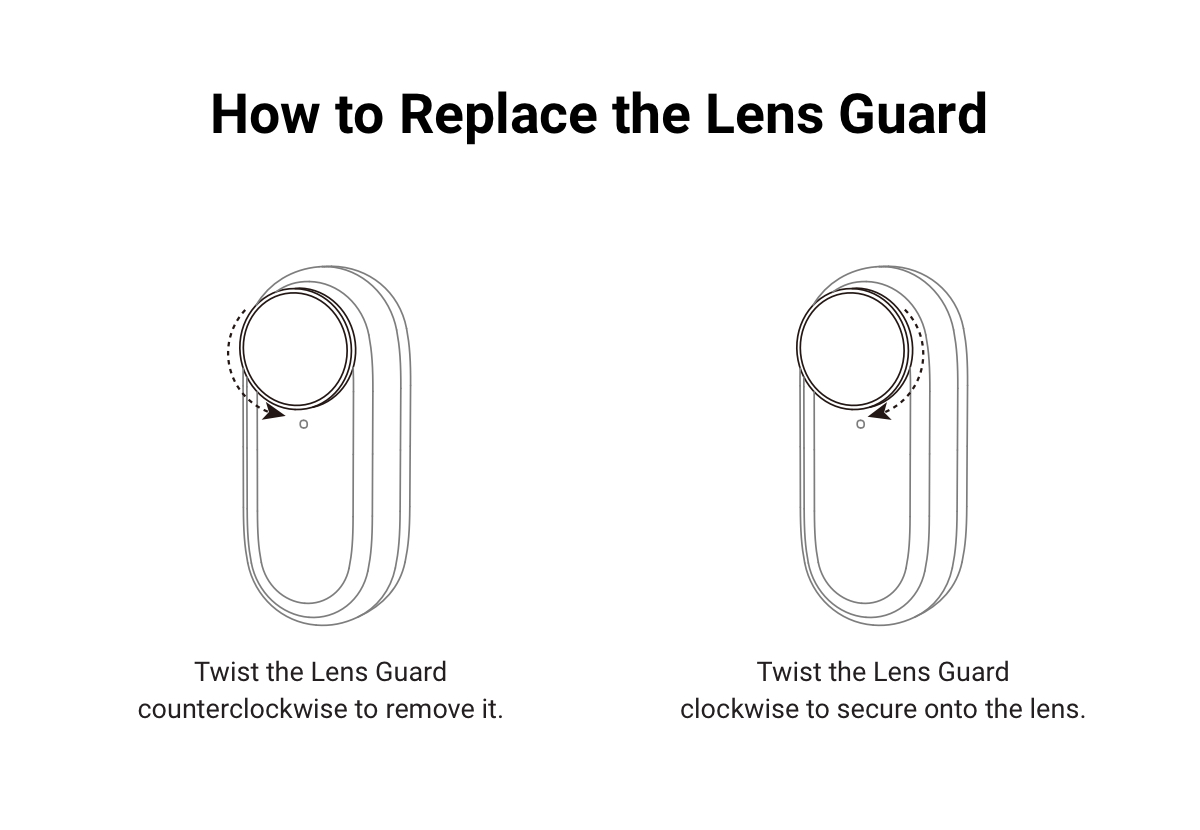 Important notes
1) Before use, make sure that the Lens Guard's rubber ring and the camera's lens is clean and dry. Always install the Lens Guard in a clean and dry environment. Any particles on the lens or Lens Guard may affect the shooting results.
2) Before use underwater, make sure to install GO 2's Lens Guard. Without the Lens Guard installed, GO 2 is not waterproof. Screw on the Lens Guard tightly to prevent image quality issues.