FUJIFILM X-S20 Mirrorless Camera with 18-55mm Lens
Short Description
Key Features:
26.1MP APS-C X-Trans BSI CMOS 4 Sensor
X-Processor 5 Image Processor
5-Axis In-Body Image Stabilization
6.2K at 30 fps, 4K at 60 fps
19 Film Simulation Modes
XF 18-55mm f/2.8-4 R LM OIS Lens
Detailed Description
Explore the Unseen World
Take X-S20 to the edge of the Earth and back. A lightweight camera when you need it that disappears into your backpack when you don't.
Compact and lightweight, X-S20 won't take up much room in your bag—its small footprint makes a big impact.
Be ready to share your story with the world; X-S20 features a high-capacity battery that won't quit until you land the perfect image.
Compact Body
491
g
127.7mm × 85.1mm × 65.4mm
The X-S20 features a large and easy-to-hold grip, which is a feature of the X-S series, as well as a large battery NP-W235 and a five-axis in-body image stabilization (IBIS) system that provides up to 7.0 stops of compensation. Despite this, the camera body only weighs 491g.
High Image Quality
in a Compact Body

Back-illuminated 26.1MP X-Trans CMOS 4
X-S20 features a back-illuminated "X-Trans CMOS 4" sensor. Boasting a 26.1 MP resolution, X-S20 can chronicle your most extraordinary adventures and everyday moments with a unique filter array that controls moiré and false colors for an image that will help you share your true creative vision. The back-illuminated design works to enhance image quality while minimizing noise.

Twice the processing speed of
X-Processor 4
Next generation HEIF image file format
Reduced power consumption
Film Simulation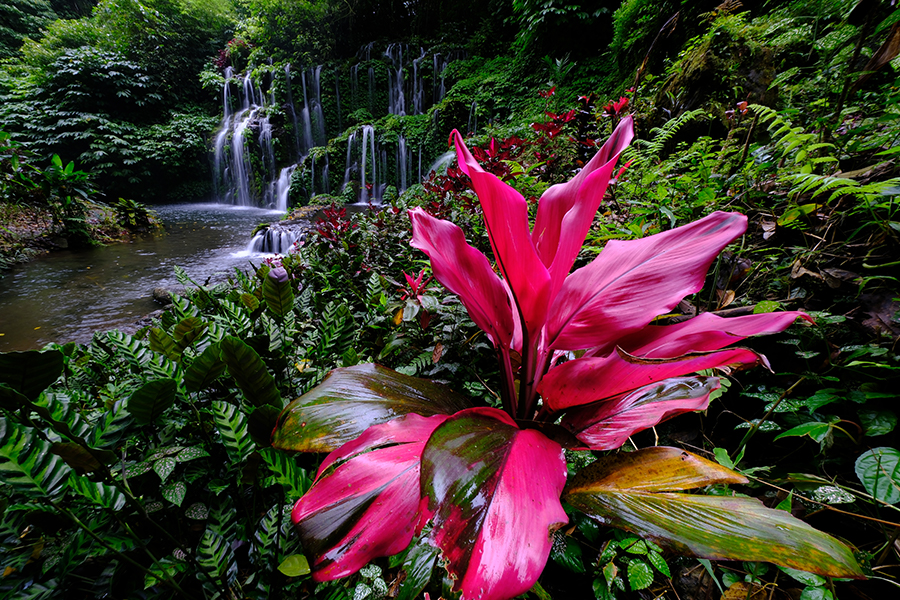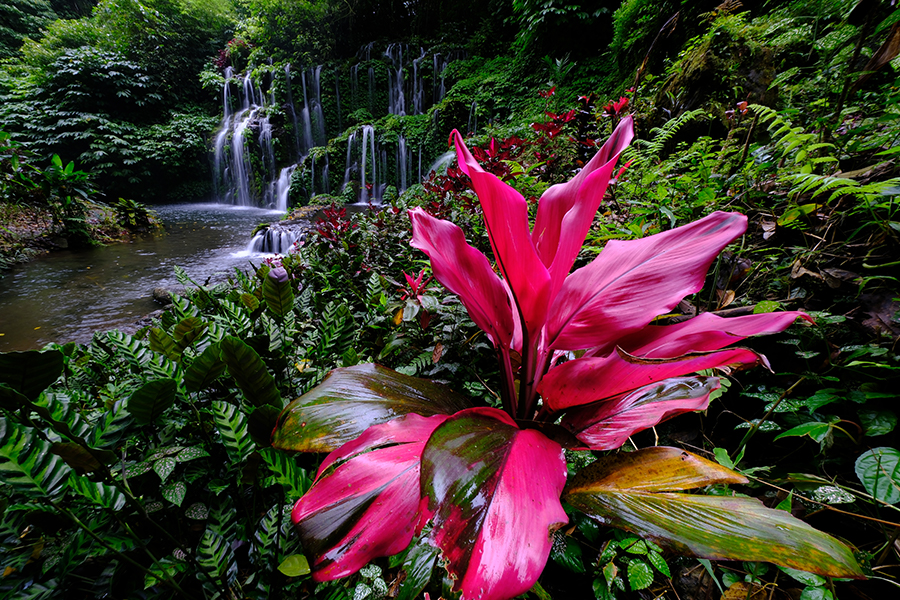 19 Film Simulation modes inside of X-S20 replicate the analog look of the classic photographic film stocks developed by Fujifilm for over 85 years. Reproduce the classic colors and tones that Fujifilm are known for, or add an artistic flair that will Build Your Legacy.
Large Battery in a Compact Body
*1 Normal mode
X-S20 won't stop working in the middle of your next venture; the battery capacity has increased by more than two folds from 325 to 750 frames compared to the X-S10.* Need a battery that will last all day? Throw X-S20 into economy mode and increase the battery life to 800 frames.
High Performance
in a Compact Body
Subject-detection
autofocus
X-Processor 5 features subject-detection AF that is built using Deep-Learning AI Technology. In addition to providing incredible AF tracking and detection for human faces and eyes, X-S20 can now also automatically detect and track a broad range of subjects, which include animals, birds, cars, motorcycles, bicycles, airplanes, trains, insects and drones.* This allows photographers to concentrate on composition and creativity, confident that X-S20 will track focus accurately.
* Set "SUBJECT DETECTION SETTING" to "BIRD" when you want to detect insects and to "AIRPLANE" when you want to detect drones
Updated AF algorithm
X-S20 incorporates an improved auto-focus prediction algorithm, enabling stable focusing even when recording continuously moving subjects. Auto-focus improvements are most notable in Zone AF and tricky low-contrast situations.
IBIS 7.0 stops
X-S20 allows for comfortable hand-held shooting even in dark conditions, perfect for those bouts of midnight inspiration. With a 5-axis in-body image stabilization system, X-S20 offers up to seven stops of image stabiliaztion for steady images and video.
The AUTO mode, which allows the camera to automatically recognize/set the most optimal shooting setting for the scene, has a new Auto subject detection function. When AUTO is selected on the mode dial, the camera automatically detects the subject and tracks it while keeping it in focus. This eliminates the need to adjust the subject detection settings, making shooting even more comfortable.
NEW

Vlog 

mode

Ready to create the perfect moment? Set X-S20 mode dial to the new Vlog position, and you can easily change the camera's settings using the touchscreen while making videos.
Product Priority mode
Are you recording a product video or unboxing? When the Product Priority mode is enabled, the focus naturally transitions from your face to the subject in front of you—it's like having a built-in assistant.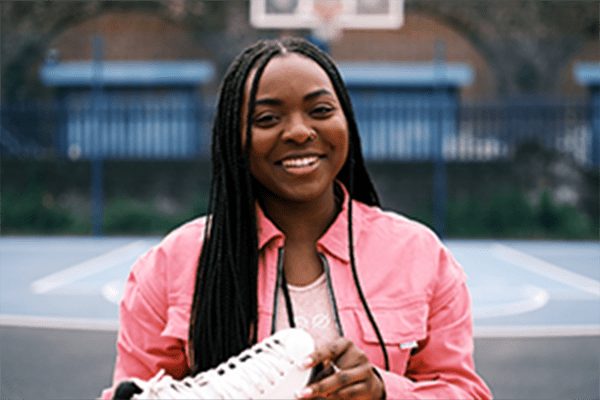 OFF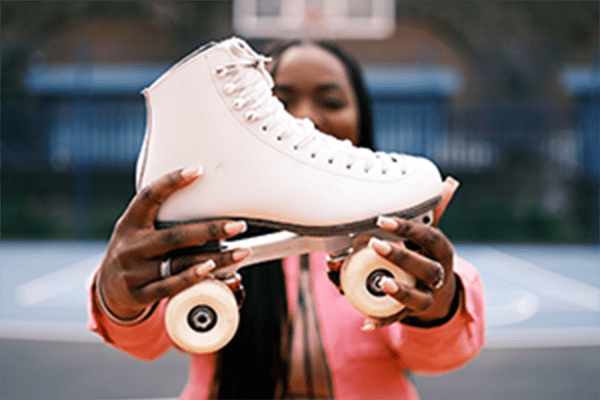 ON
Background Defocus
mode
Don't sweat the technical details. Enable the Background Defocus mode to burr out your background naturally. Get that cinema look with only the tap of your finger.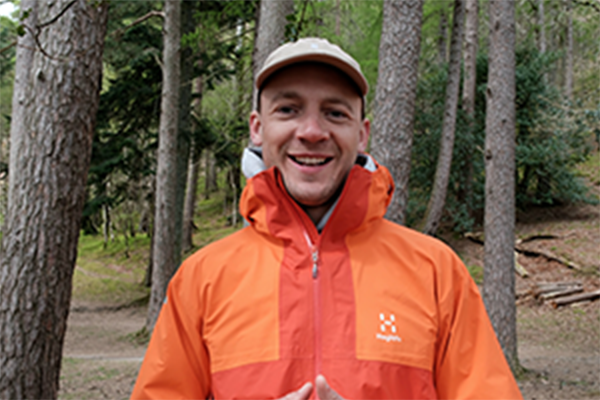 OFF
ON
Tripod grip TG-BT1
Need help with video selfies and low-angle shots? The TG-BT1 tripod grip makes it more comfortable to handle X-S20. You can even control X-S20 using the grip's inbuilt controls.
Support for FUJIFILM XApp
The X-S20 works with the new "FUJIFILM XApp", which extends the support for your photographic activity.
The Images in the camera can be wirelessly transferred and viewed on a smartphone device, and the X-S20 can be operated remotely from the app.
6.2K/30p 4:2:2 10-bit internal recording
X-S20 has advanced video performance in a compact, lightweight body, enabling you to create stunning movies up to 6.2K internally at 30P in 4:2:2 10-bit color. Combine that with 4K/60P video and 1080/240P high-speed video; you're the director now.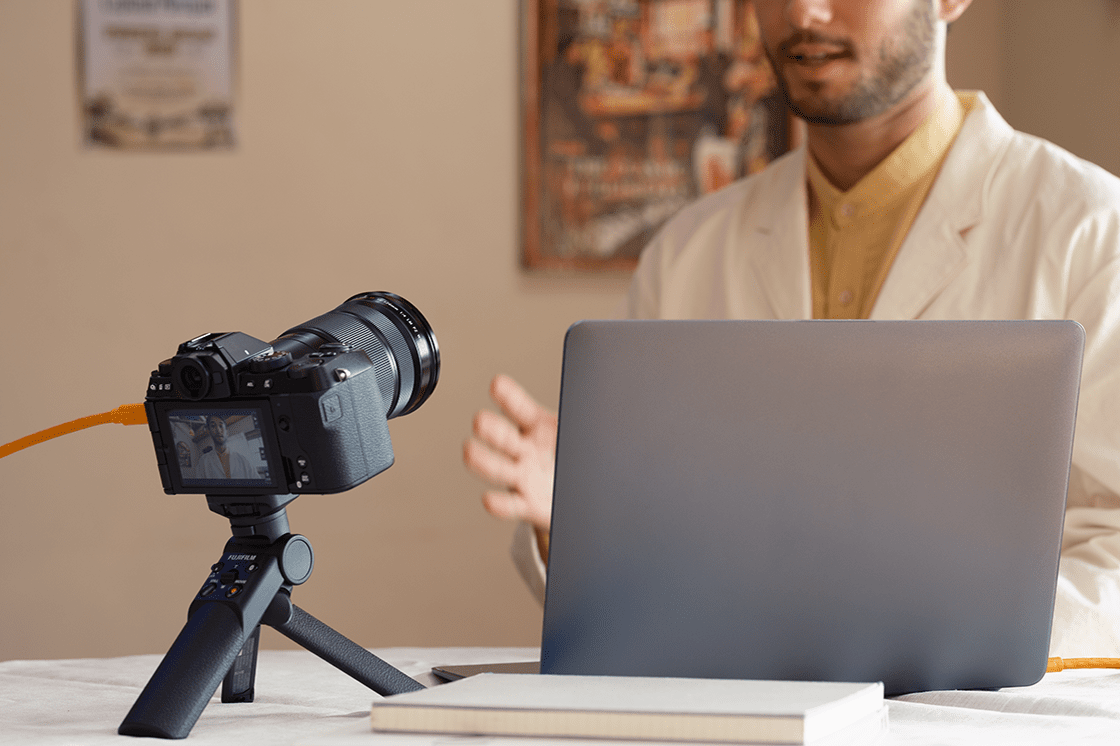 Support for WEBCAM
Using the X-S20 as Webcam couldn't be much easier. Simply connect the X-S20 to a computer with a USB Type-C cable and you are set! In addition, you can also control your shooting setting such as aperture or film simulation.
RAW output via HDMI
Shoot like a pro by combining X-S20 with an ATOMOS HDMImonitor-recorder to record RAW video output as 12-bit Apple ProRes RAW at resolutions up to 6.2K, 29.97fps. Combined with Blackmagic Design Video Assist 12G, RAW video output from the camera can be recorded as Blackmagic RAW at resolutions up to 6.2K, 29.97fps.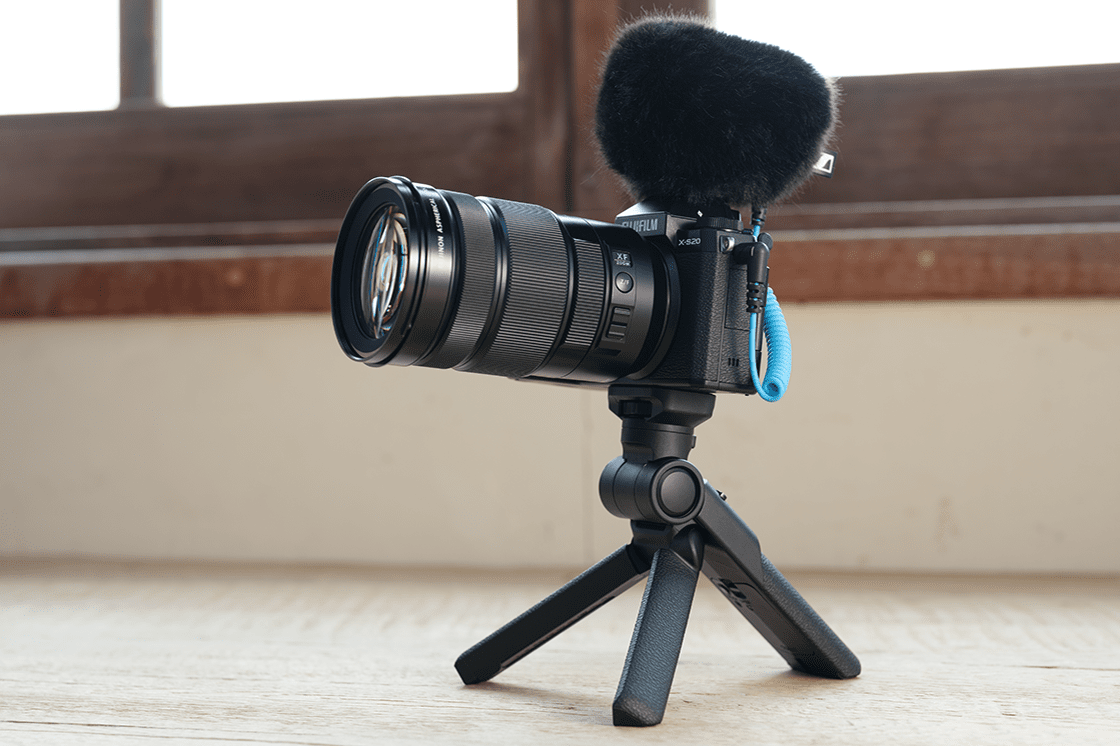 φ3.5mm Microphone & Headphone jacks
Don't neglect your audio; X-S20 has dual 3.5mm jacks, so you can record audio with an external microphone and monitor with headphones. Despite its compact and lightweight body, X-S20 has high expandability with external devices to elevate your creation.
Cooling fan "FAN-001"
X-S20 supports the FAN-001 Cooling Fan, which can be fitted to the camera's rear without additional cables to extend continuous video recording time. There is no need to take a break when you're in the middle of making your latest video.