DJI Mavic 3 Pro Fly More Combo (DJI RC)
Short Description
3-Axis Gimbal with Tri-Camera System
20MP 5.1K Wide-Angle 4/3 CMOS Hasselblad
166mm 12MP 7x Zoom Telephoto
70mm 48MP 3x Zoom Medium Telephoto Lens
7 Intelligent Flight Modes
Up to 43 Minutes of Flight Time
O3+ Transmission with 9.3-Mile Range
Omnidirectional Avoidance with APAS 5.0
D-LOG, D-LOG M & HLG Post-Processing
DJI RC Remote Included
Detailed Description
The DJI Mavic 3 Series features next-level imaging performance. Mavic 3 Pro's triple-camera system ushers in a new era of camera drones by housing three sensors and lenses with different focal lengths. Equipped with a Hasselblad camera and dual tele cameras, Mavic 3 Pro is a triple-camera drone that unlocks new shooting perspectives, allowing you to embrace creative freedom further, capture fascinating scenery, explore photographic storytelling, and make cinematic masterpieces.
4/3 CMOS Hasselblad Camera
Dual Tele Cameras
Tri-Camera Apple ProRes Support [1]
43-Min Max Flight Time [2]
Omnidirectional Obstacle Sensing
15km HD Video Transmission [3]
Unrivaled Tri-Camera Flagship Imaging
Artistry From Every Angle
Wildlife
Hasselblad Camera, Immense Detail
4/3 CMOS
Hasselblad Camera
24mm eq.
f/2.8-f/11
20 MP
Inheriting the 4/3 CMOS Hasselblad camera of the Mavic 3 Series, Mavic 3 Pro is the next step for professional creation. The Hasselblad camera supports shooting 12-bit RAW photos with a native dynamic range of up to 12.8 stops, presenting unforgettable image details. The Hasselblad Natural Colour Solution (HNCS) accurately restores the colors the human eye perceives, getting impressive shots without the need for heavy post-production or complex color presets.
Professional Video Specification
5.1K/50fps [4]
4K/120fps [4]
10-bit D-Log
HLG
Night Shots
Hyperlapse
The new 10-bit D-Log M color mode supports recording up to one billion colors. Even in high-contrast scenarios, like sunrises and sunsets, it delivers natural color gradations with delicate details for a full-spectrum visual experience. In addition, D-Log M mode reduces the difficulty of color grading, allowing you to fully enjoy efficient post-production without losing image quality or clarity.
Mavic 3 Pro Cine provides extensive options for professional creators. All three cameras support Apple ProRes 422 HQ, ProRes 422, ProRes 422 LT encoding. It also has a built-in 1TB SSD [5] and a 10Gbps lightspeed data cable to facilitate professional creation further.
Apple ProRes                    1TB SSD
Codec                                  Internal Storage
70mm Medium Tele Camera, Dynamic Framing
1/1.3″ CMOS
Medium Tele Camera
3x Optical Zoom
f/2.8
48 MP
The medium tele camera suits various themes and scenarios. It compresses the depth of field and focus to highlight the subject and create a robust visual center of gravity, giving camera movement a unique sense of space. Additionally, the medium tele camera supports Night Shots, presenting brilliant nighttime scenes at a 70mm focal length. Just focus on inspiration, and let Mavic 3 Pro perform a concerto of light and shadow before your eyes.
Versatile Video Specification
Recording in HLG mode retains more color information and highlight details for greater flexibility during post-production.
166mm Tele Camera,
Go With Zoom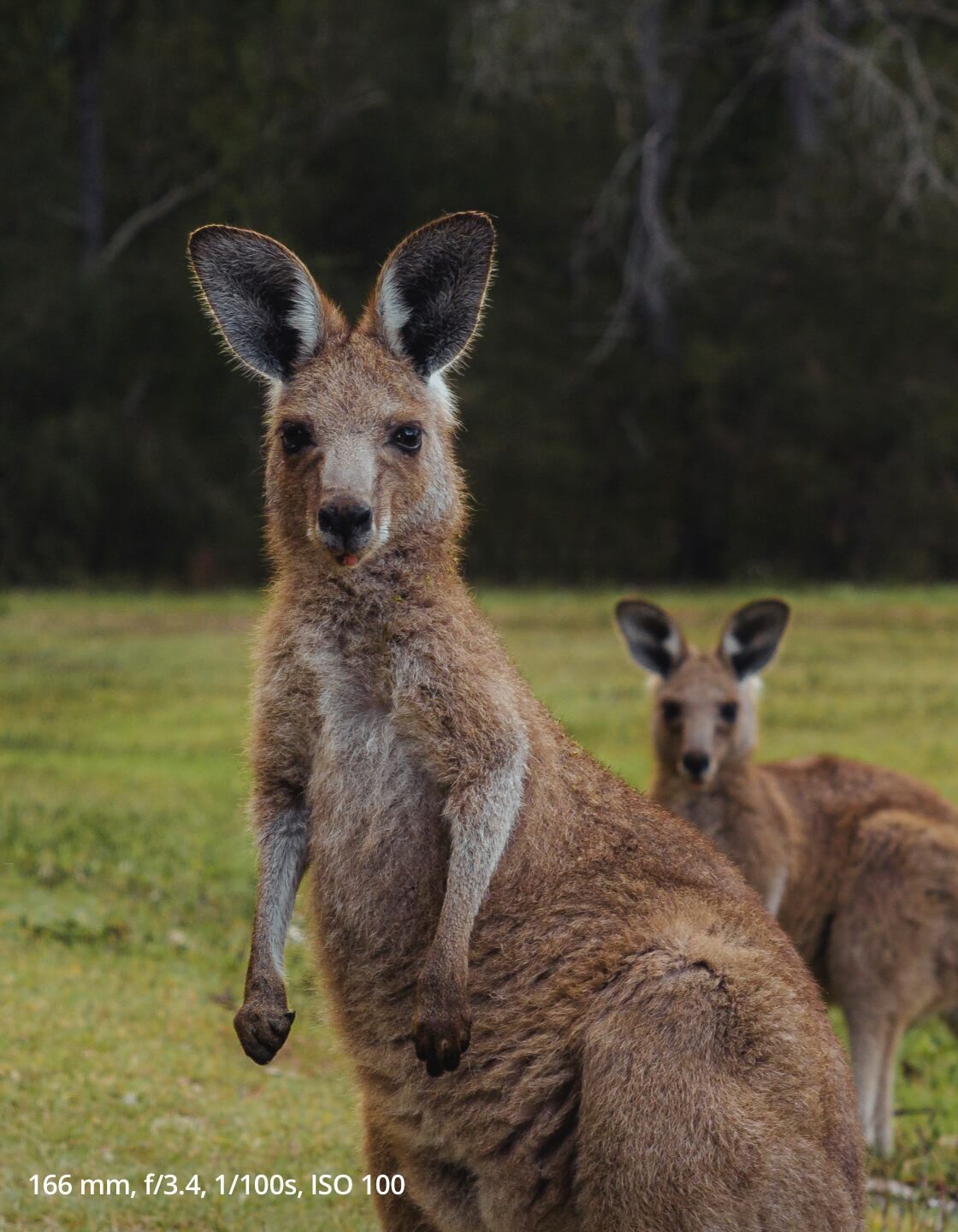 The upgraded tele camera features higher resolution and a wider f/3.4 aperture. It supports shooting 4K/60fps video with 7x optical zoom and 12MP photos. The hybrid zoom reaches up to 28x. Zoom in and immerse yourself in rich image details.
4K/60fps, Telephoto Creativity Unleashed
The upgraded tele camera features higher resolution and a wider f/3.4 aperture. It supports shooting 4K/60fps video with 7x optical zoom and 12MP photos. The hybrid zoom reaches up to 28x. Zoom in and immerse yourself in rich image details. The tele camera also supports HLG and 10-bit D-Log M color modes, enabling greater flexibility in post-production.
Fly Longer, Sense More
Industry-Leading Performance
Extended 
Flight Time
Mavic 3 Pro provides up to 43 minutes of flight time, [2] giving you more confidence to fly further and spend less time worrying about the battery level. Execute every step, from flight route planning to shot composition, all during a single flight.
Omnidirectional Obstacle Sensing and APAS 5.0
Mavic 3 Pro ensures you fly safely and create with peace of mind. Eight wide-angle vision sensors work seamlessly with a high-performance vision computing engine to precisely sense obstacles in all directions and plan a safe flight route to avoid them. [6]
Vision Assist – Aerial Creation With Enhanced Safety
Take your aerial creation to the next level with multi-directional visual assistance: front, back, left, and right. A simple tap on the screen swaps your view, helping you anticipate obstacles in every direction during your flight. This heightened awareness empowers you to chart a safer, more efficient course.
* The Vision Assist videos in this section were shot with DJI Mavic 3 Pro. The content displayed on the operation interface differs slightly from that of DJI Mavic 3 and DJI Mavic 3 Classic. Please refer to the actual experience.
Multi-Directional Awareness
Identify potential obstacles seamlessly in the operation interface and navigate confidently with intuitive controls. For camera movements like circling or pulling away, the lateral and backward visual assistance helps you gauge the spatial distances to the left, right, and back. You can also maintain a forward view even during high-angle shots.
Enhanced Zoom Precision
The telephoto lens can sometimes make judging distances tricky due to its narrow field of view. Forward visual support offers a broader perspective of the environment ahead, enabling focused telephoto shots without worrying about restricted visibility.
Identify potential dimly lit obstacles as bright spots through visual guidance. This proves invaluable when nighttime lighting doesn't satisfy minimum obstacle avoidance levels. Enjoy added peace of mind when taking pictures at night because the extra safety in place.
Unlock Aerial Creativity
Introducing Vision Assist, your gateway to hassle-free creative shots and expanded possibilities. By eliminating blind spots, you can confidently control more, paving the way for bolder, boundary-pushing aerial artistry.
Flagship Video Transmission
DJI O3+ features a transmission distance of up to 15 km [3] with stable signals, presenting a more coherent camera view. It can transmit a 1080p/60fps HD live feed, which makes Mavic 3 Pro more responsive to your control and gives you a more vibrant video feed on your monitor.
1080p/60fps
HD Live Feed
15 km
Video Transmission Distance
Automatic Flight Experience
Mavic 3 Pro automatically plans a flight route based on the user's preset waypoints and can precisely repeat routes.
Set Mavic 3 Pro to fly in any direction without continually pressing the control sticks. This makes long-distance flight effortless and helps reduce shaking during manual control for smoother camera movement.
Advanced RTH
Always end on a high note with Advanced Return to Home (RTH). This auto-return function can automatically determine a safe and efficient flight route back to the home point. Combining the advantages of Advanced RTH and traditional RTH, the aircraft can easily bypass obstacles on the RTH route. The new AR RTH Route function can display the home point and flight route on the operation interface to present more direct visual information for users.
Intelligent Creation, Infinite Inspiration
The Hasselblad camera and the 70mm medium tele camera of Mavic 3 Pro support FocusTrack, which includes ActiveTrack 5.0, Spotlight, and Point of Interest, enabling stable tracking shots in multiple directions.
Tap to enable MasterShots, and Mavic 3 Pro will automatically shoot, edit, add soundtracks, and generate cinematic footage afterward.
QuickShots empowers Mavic 3 Pro to perform diverse camera movements like Dronie, Rocket, Circle, and Helix.
Mavic 3 Pro can directly compose a 100MP lossless panorama photo to capture a more breathtaking landscape.
High-Speed QuickTransfer
Quickly transfer photos and videos to your smartphone without linking the remote controller.
LightCut
Connect Mavic 3 Pro wirelessly to the LightCut app on your phone for quick previewing of clips and AI-based One-Tap Edit without downloading the footage, saving storage on your phone. Try templates made especially for MasterShots and effortlessly create amazing aerial videos that impress and awe.
LightCut can recognize themes within the footage, edit automatically, and output 4K/60fps videos. It is also capable of de-structuring MasterShots clips and generating videos instantly with special templates.
Wireless Connection
Connect wirelessly to the Mavic 3 Series via Wi-Fi and save space for your phone with quick preview and auto editing without the need for outputting footage from the aircraft.
Countless Aerial Shot Templates
Choose from a variety of creative templates, like dynamic tilt-shift, with music and effects perfect for the sky to make your creations pop.
Experiencing FPV Flight is Easy
The Mavic 3 Series camera drones can be used with DJI Goggles Integra, DJI Goggles 2, and DJI RC Motion 2, allowing you to enjoy the fun of FPV flight.