TELESIN 45M Diving Waterproof Case with Lens Filter for GoPro Hero 9/10
Short Description
Key Features:
Waterproof to 164ft/45m. Delivers maximum image sharpness above and underwater.
With this waterproof housing you can perfectly use the camera 45m underwater; The waterproof shell and Anti-surf pressure will not affect your movement and photographic effect.
Lens Made with high organic tempered glass, can keep a good photo shooting;
Fits for GoPro Hero 9 Black, Hero 10, and Hero 11 black camera.
Easy to install no need to take apart the lens design makes it more convenient to use the waterproof case.
CD Anti-Fingerprint Design: Navigation special 316 stainless steel material, wide the button head, increase the contact area between the waterproof case button and the camera button, protect your camera button.
Magenta, fuchsine, and purple lens filter can be used at depths 5m-25m and can correct the color deviation in different water quality.
Detailed Description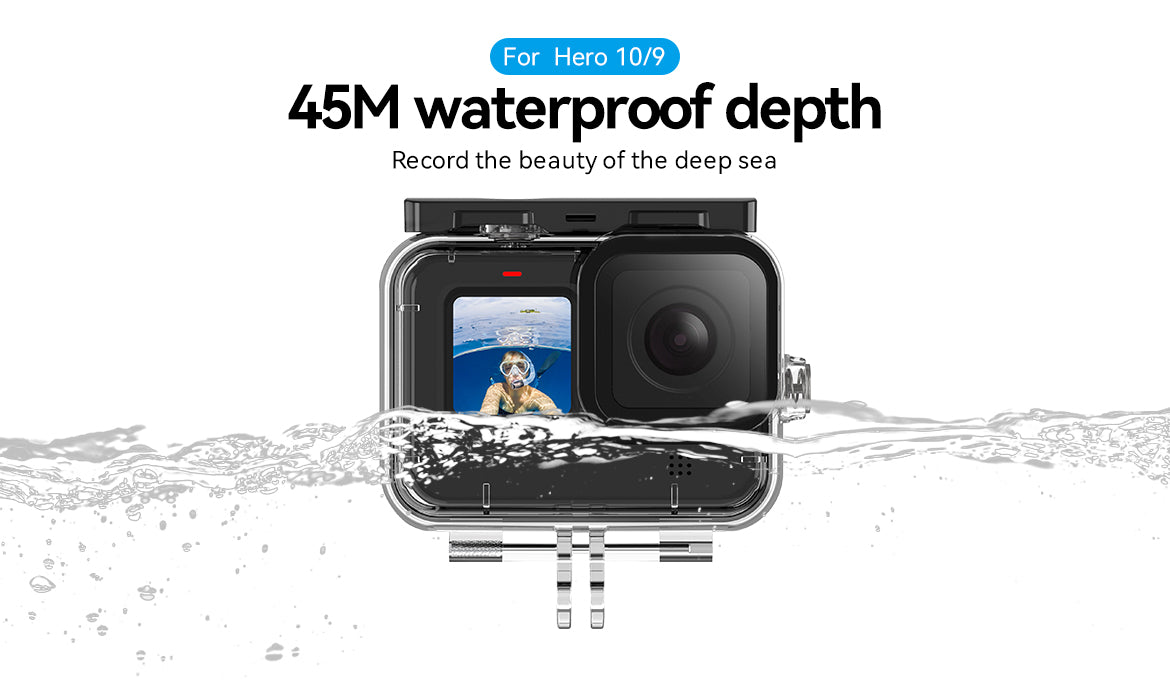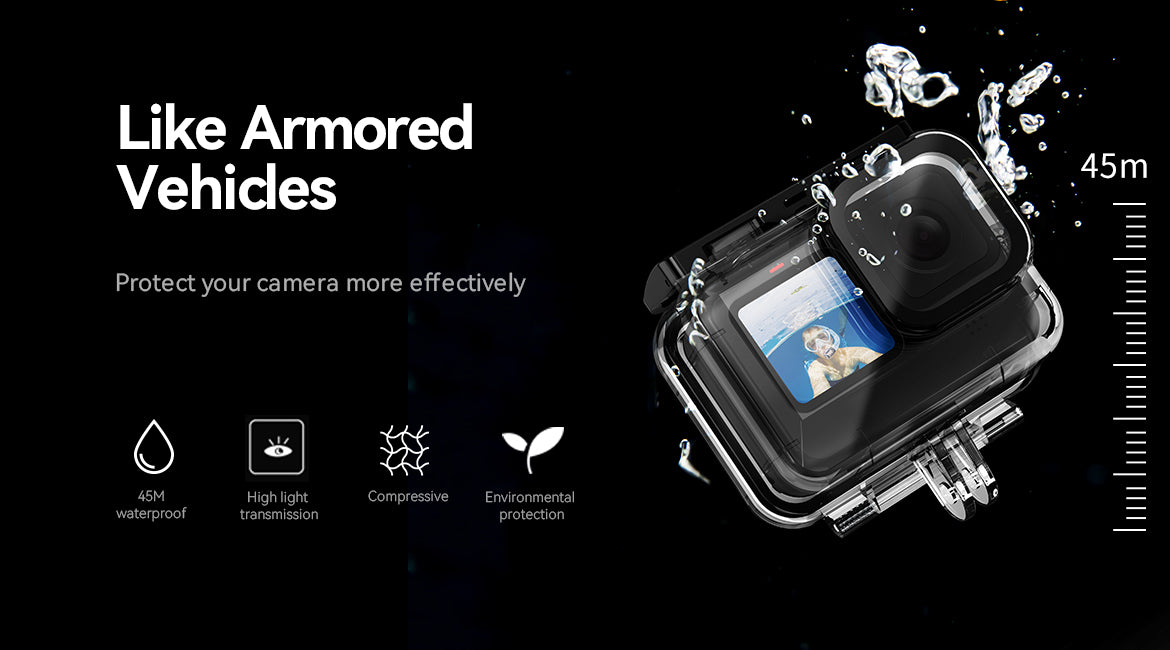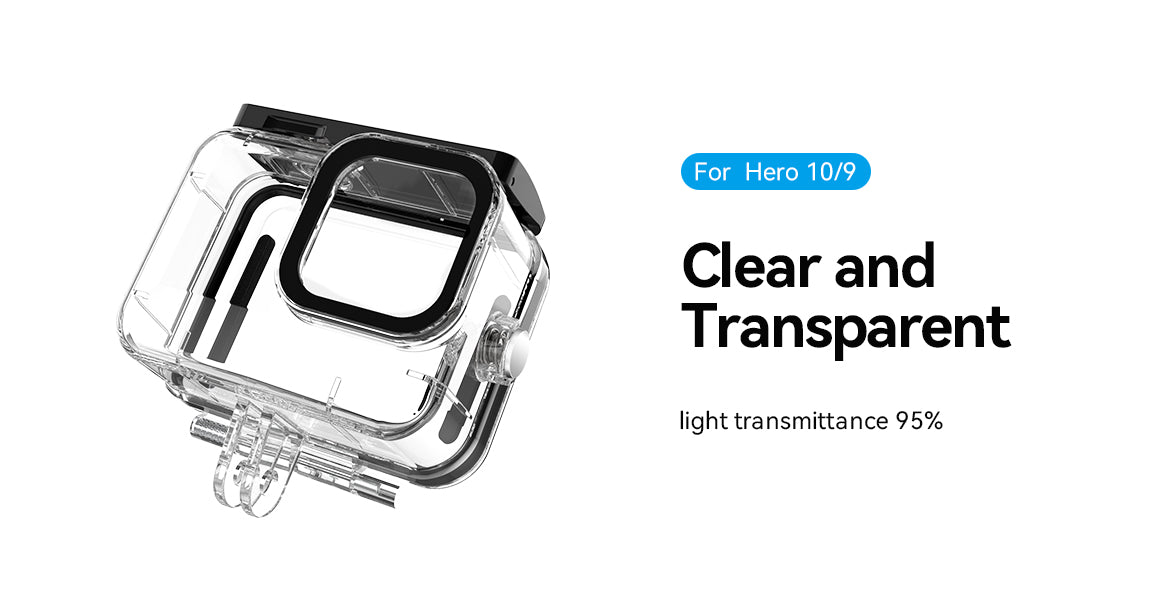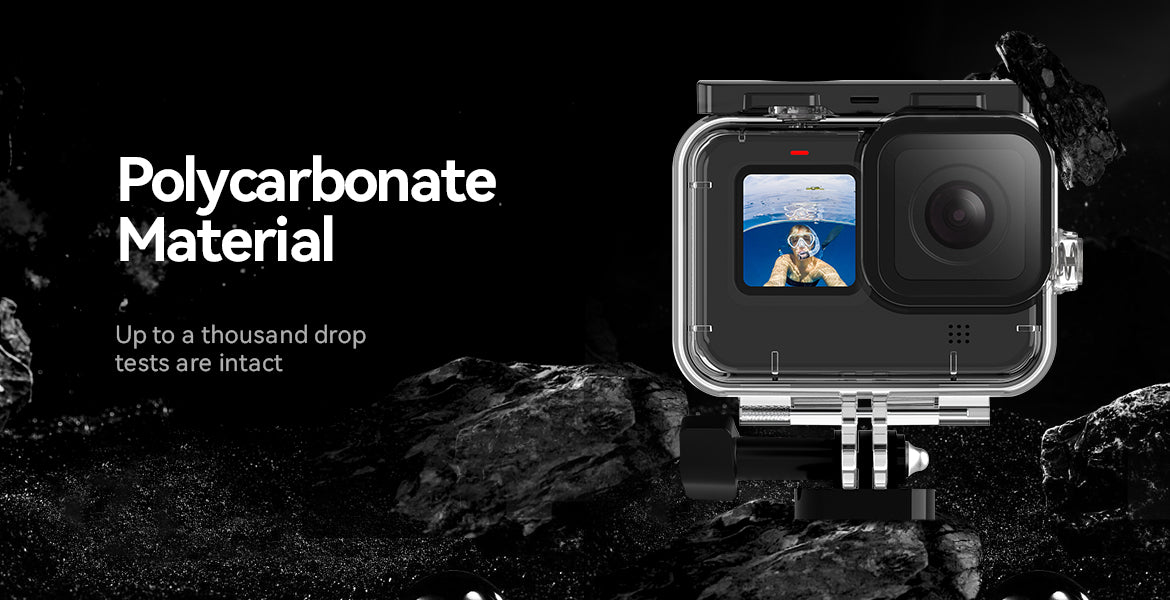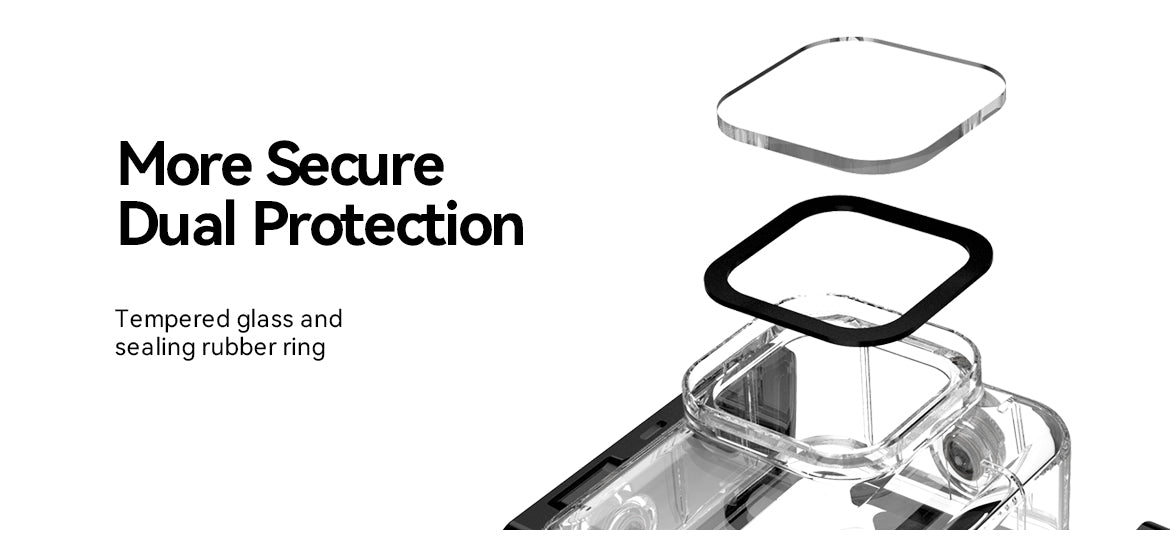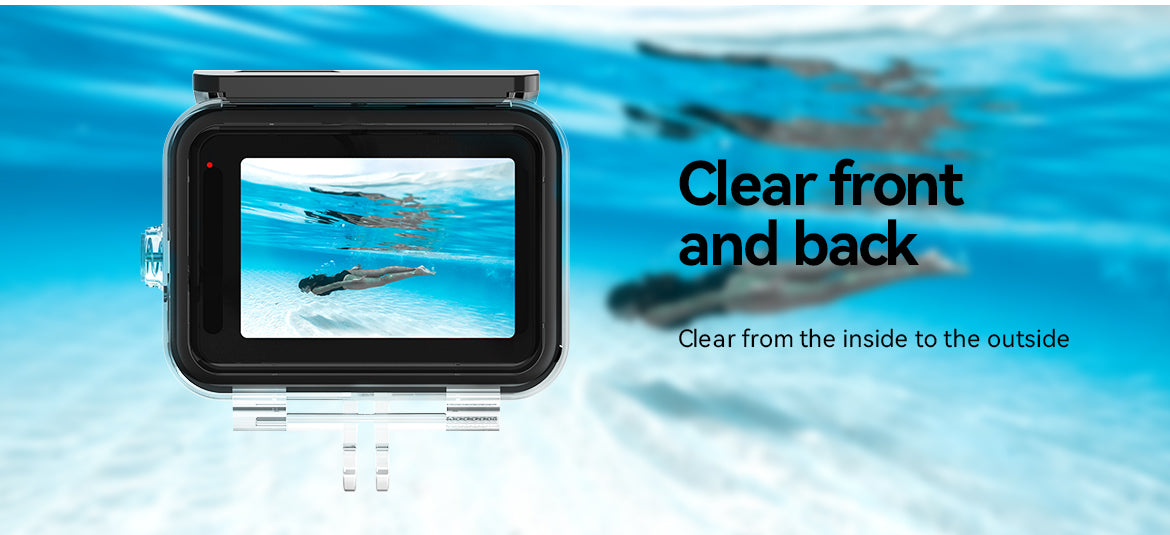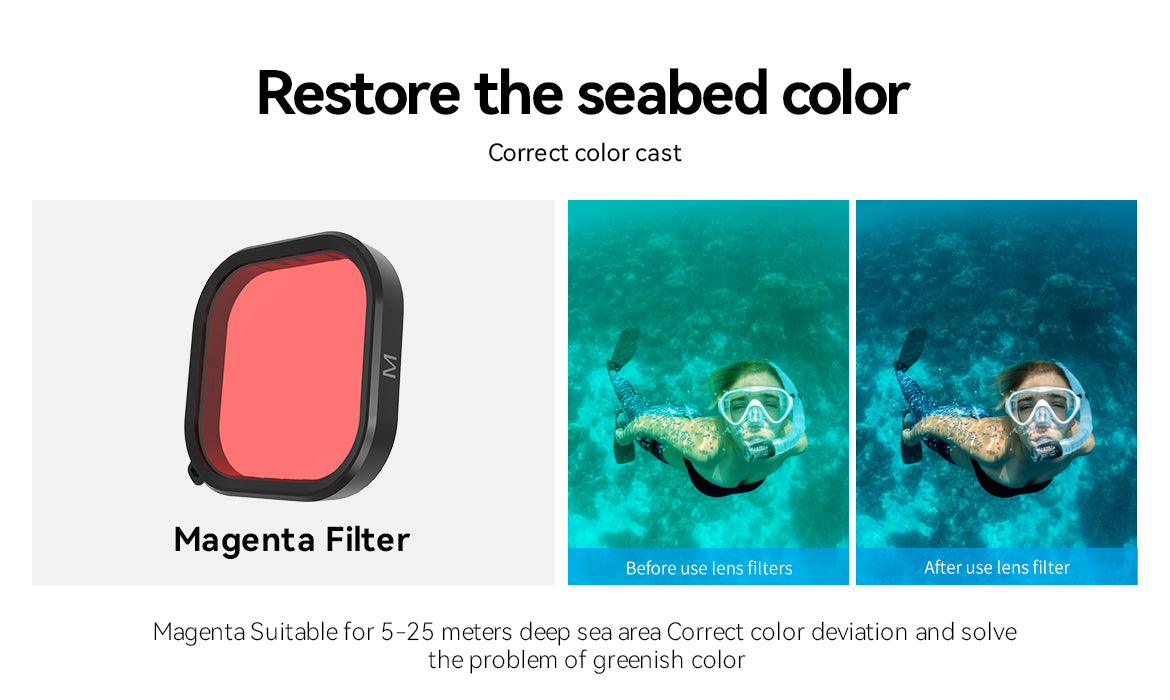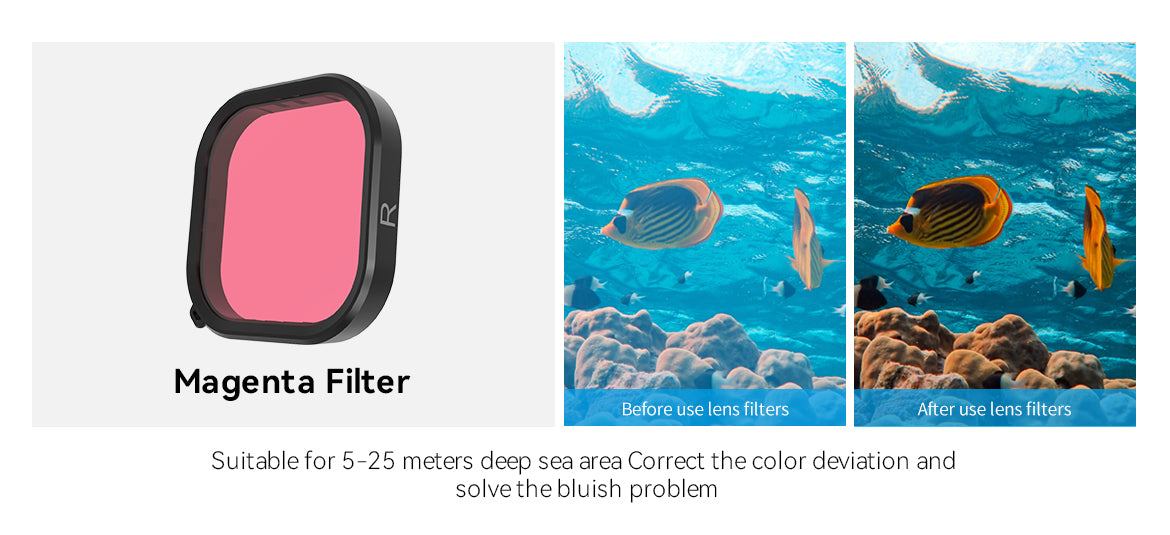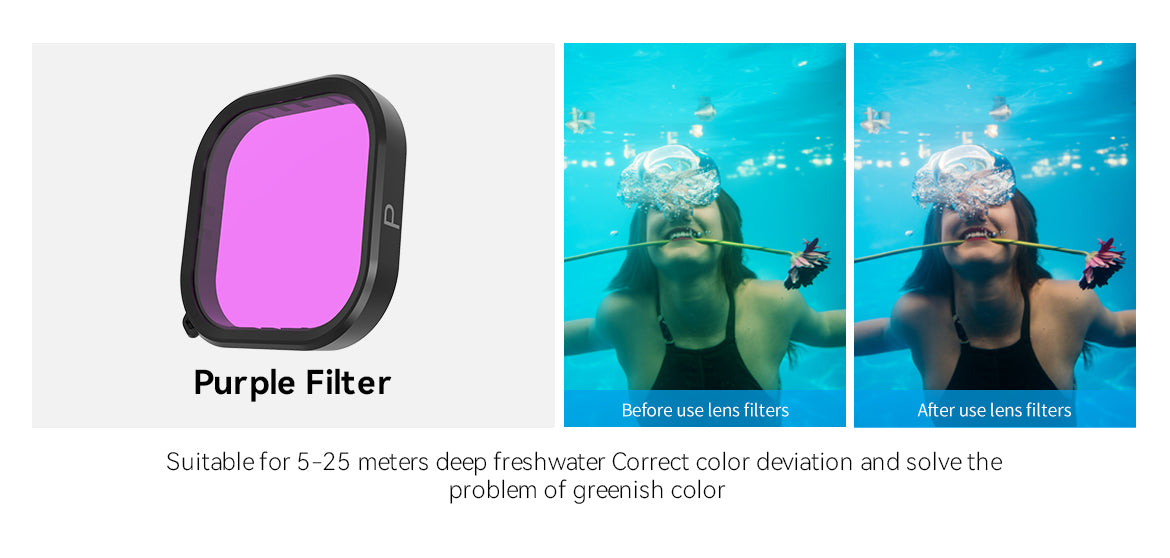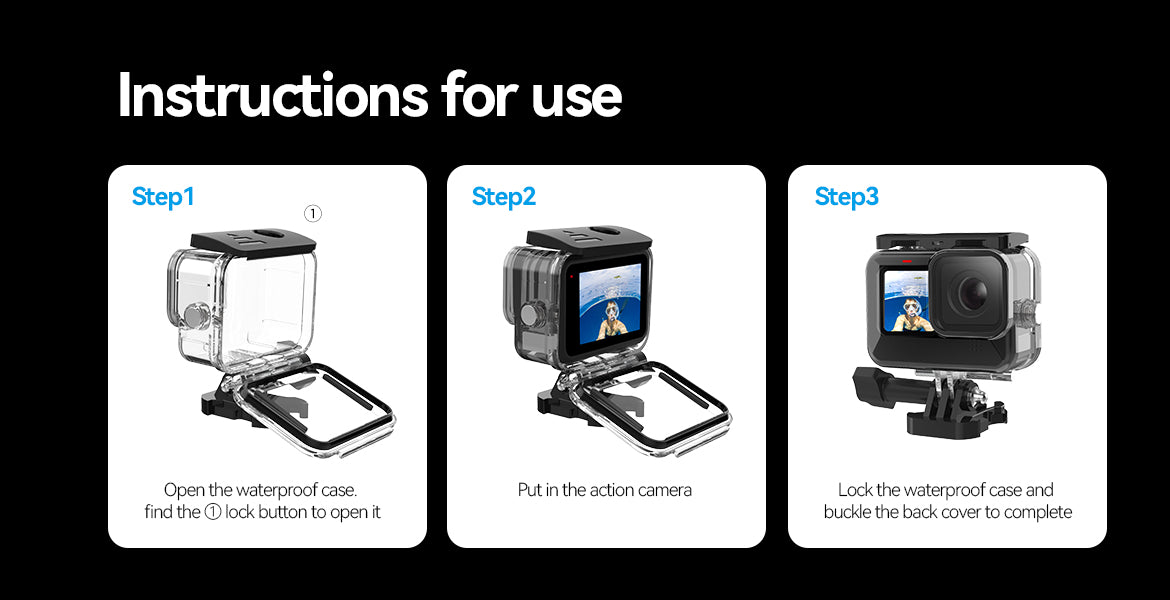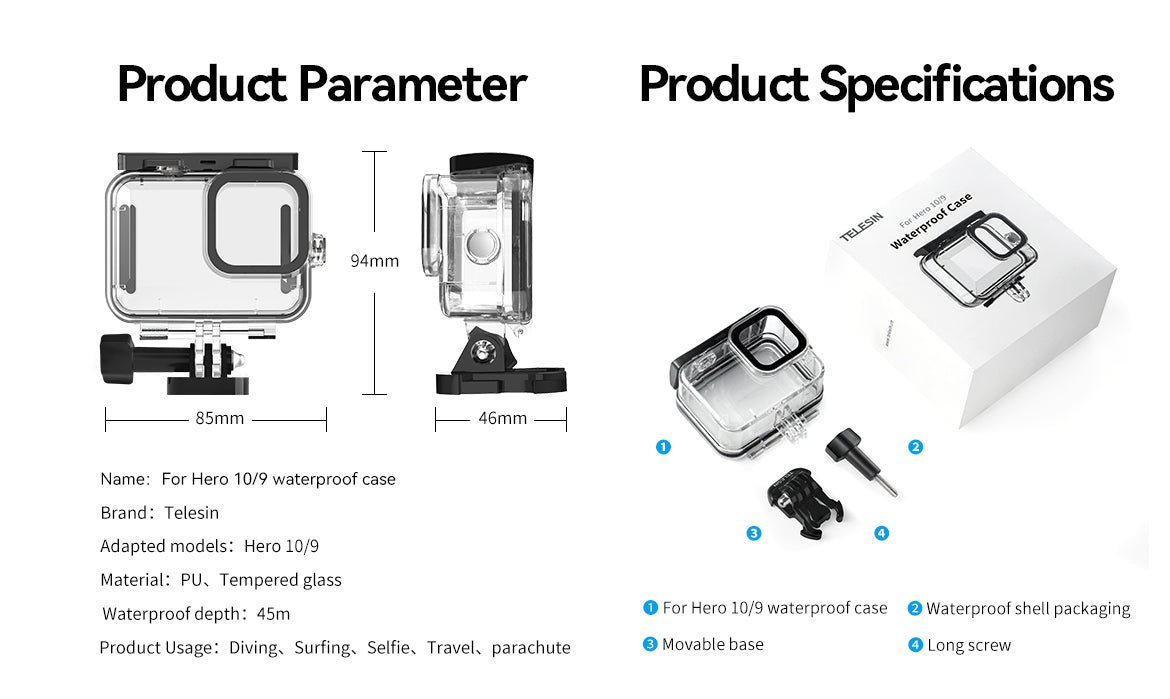 Specification
1. Item Weight: 135g
2. Waterproof: 50 meters/164ft
3. Size: 8.5cm x 4.6cm x 9.4cm
4. Lens material: Tempered Glass
5. Case material: PC