Moza Air 2S Handheld Gimbal Stabilizer
Short Description
Key Features:
Smart Micro HandWheel
Superior Built Quality
Three Axis Lock Design
3200mAh
One-step balancing
Detailed Description
MOZA Air 2S introduces the non-stop operation concept with the smart micro handwheel along with the most powerful DSLR gimbal battery with up to 20 hours of run- time to create the ultimate performance gimbal for filmmakers and videographers.
Max Payload: 4.2 kg
Fast-Charging: 2.0 h
Battery Life: 20 h
Smart Micro HandWheel
Precise & Complete Control at Your Fingertips
Moza Air 2S features a smart micro handwheel to bring adjustable sensitivity and precision controls with unparalleled smoothness. It brings complete control to your fingertips overall essential functions like pan, tilt, zoom, lens focus, and follow focus. keep stable and efficient shooting without having to stop to tweak a camera setting
MOZA Spark Power Supply System 3.0
Whole Day Shooting with Ease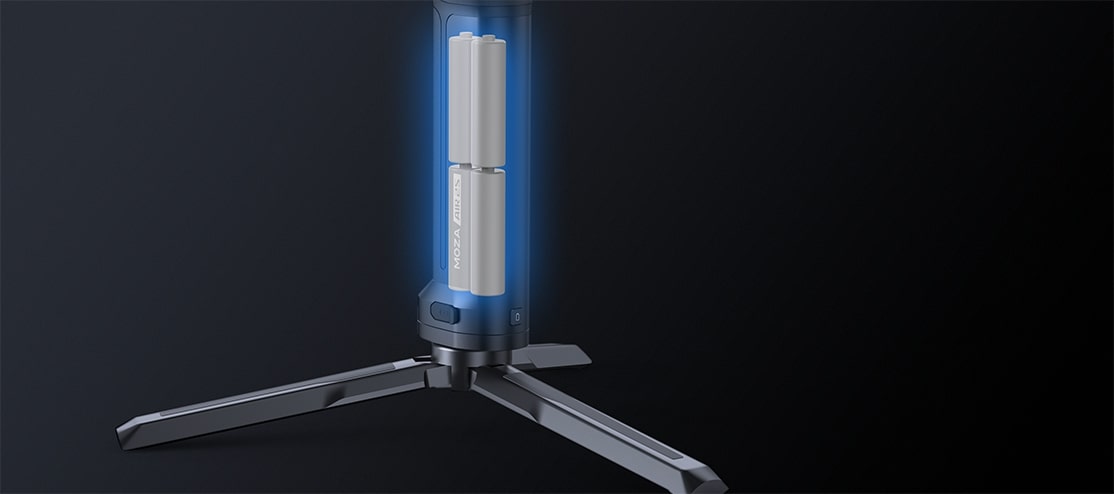 MOZA Air 2S is equipped with the most powerful battery, a built-in 3200mAh high-capacity battery and can reach up to 30W charging rate. It provides MOZA Air 2S with up to 20 hours of run-time and can be fully charged in 2 hours.It can also be charged by an external power supply on the go by an independent USB charging interface.MOZA Air 2S has a maximum payload capacity of 4.2kg/9.3lbs and support most mirrorless and DSLR cameras. Film from sunup to sundown in the most grueling conditions with MOZA Air 2S.
Powerful Extensions Arsenal
Full range of shooting system solutions for all scenarios
MOZA Air 2S has an arsenal of innovative accessories ecosystem with an Arri Rosette, cold shoe extensions, and M4 mounting hole. The universal extension bracket provides an effective way to expand the versatility of Air 2S. Microphones, supplemental light, sliders, monitors, and other accessories can be mounted with Air 2S to improve versatility and flexibility. From individual experts to professional teams, MOZA Air 2S provides limitless compatibility, comfort, and a full range of shooting system solutions, for all scenarios.
Superior Built Quality
MOZA Air 2S is built to last, even when the gimbal is subjected to the harshest, most demanding filming environments. It will remain level to the horizon and produce premium quality images. The brand-new strengthened, engineered metal body of MOZA Air 2S provides higher quality and incredible stability.
One-step Balancing
MOZA Air 2S inherits the classic design of the one-step balancing. The quick-release system is compatible with Manfrotto quick release plates and offers a one-step balancing using a built-in hard stop, meaning you can go from tripod to hand-held to gimbal in seconds. MOZA Air 2S lets you pop the camera on and off without having to correct the center of gravity and re-balance the gimbal.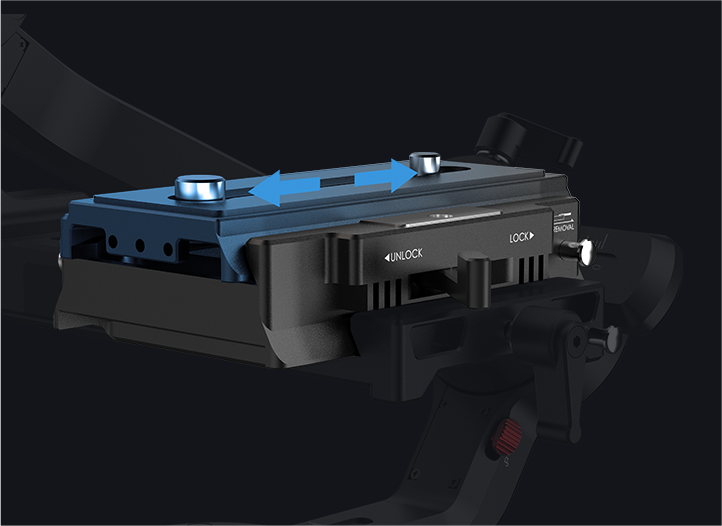 Three Axis Lock Design
The new three-axis lock design of MOZA Air 2S allows easy access to custom balancing configurations and is also used for more secure storage. The latch on each axis can be locked on the go without navigation through software menus.
Quick & Easy Setup with Intelligent Features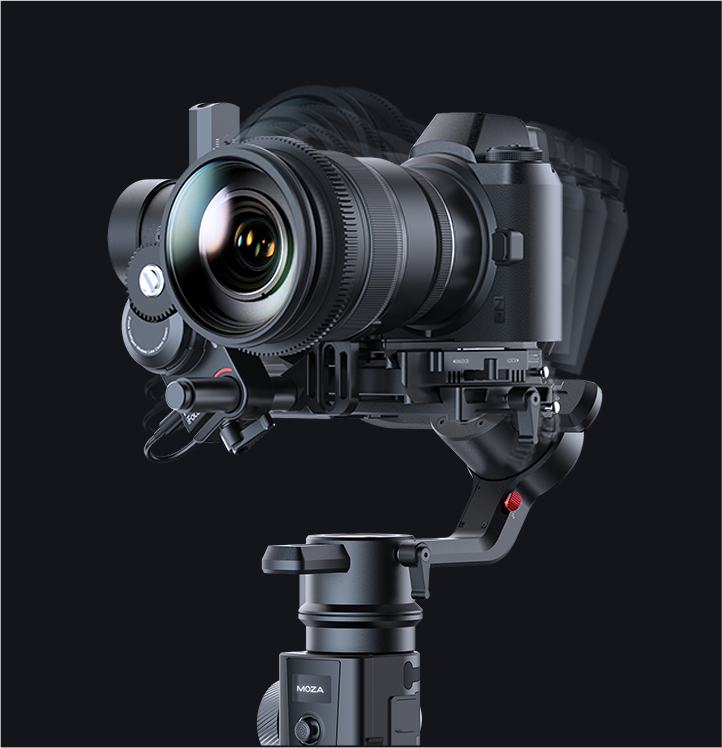 AUTO- TUNNING
The intuitive artificial intelligence algorithm can calculate the most optimal parameters for your camera setup. Say goodbye to annoying vibrations.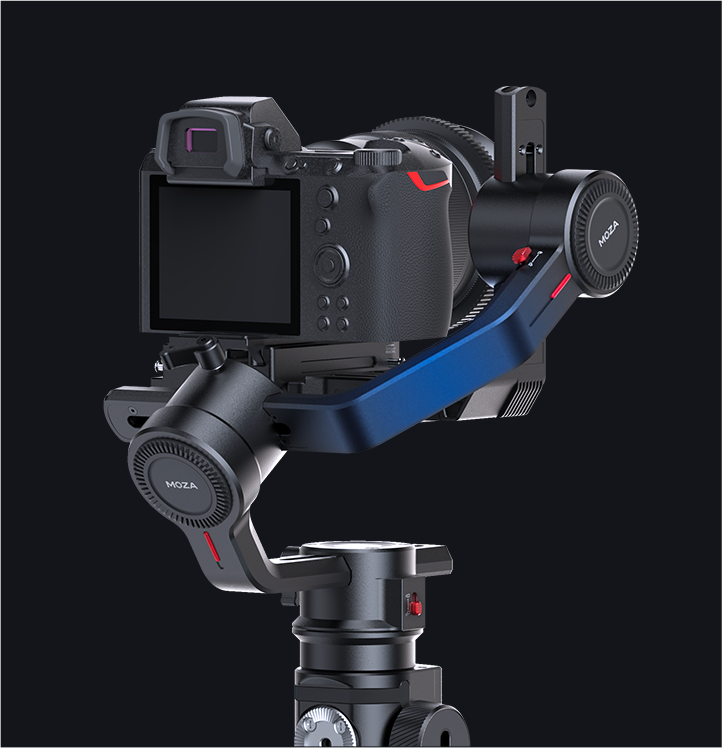 COMPACT DESIGN
MOZA AIR 2S Handle has twelve physical buttons that provide fast access to camera functions. The angled motor arm gives you an unblocked view of the camera's screen and more room to balance camera setups.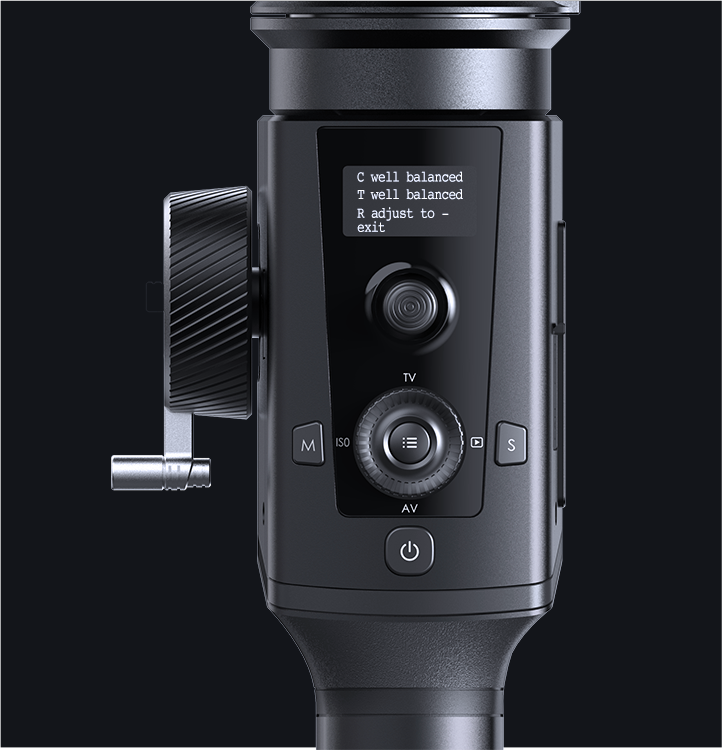 PROFILE SETTINGS
Three sets of user data can be saved on MOZA air 2s. You can save individual profiles for commonly used cameras and do not need to reconfigure your setup each time.
Advanced Shooting Modes.
Mimic Motion Control

MOZA Air 2S can be controlled via smartphones with an internal somatosensory switch to mimic your phone's movement and control each axis independently
Object Tracking

Select the target on the phone's App interface for object tracking. Making one long take is now possible at your fingertips.